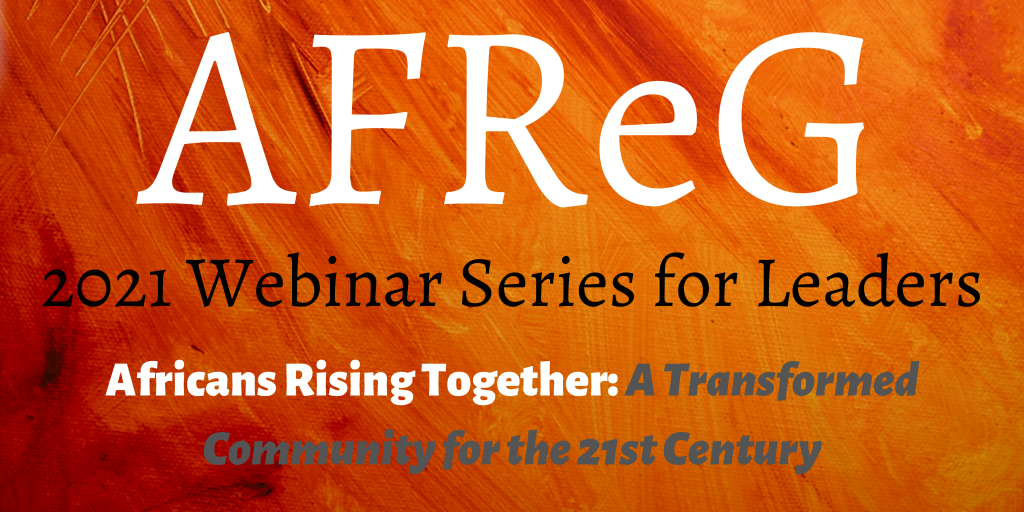 The first webinar on the topic, "COVID…What Ails Us?" brought together participants from Africa, Africans in the Diaspora, Latin Americans and Europeans. Our panel of experts included Dr. 'Matladi N. Ndlovu, Director, Innovative Precision Medicine Partnerships Global Lead Immunology, Dr. Jonathan Shepherd, Chief Medical Director with Hope Health Systems, and Bishop Ngwiza Mnkandla, AFReG President.
"Now this is not the end. It is not even the beginning of the end. But it is, perhaps, the end of the beginning." –Winston Churchill
This quote Winston Churchill expresses the sentiment that many of us hold in relation to the COVID-19 pandemic. A few of the questions addressed by the panelists included, "What do you think most people misunderstand about COVID or its associated vaccines?" "What do you see as the greatest challenge facing society as a whole toward progress in the area of COVID recovery?" "Are there measures that have been taken or adopted over the last 12-18 months that leaders should be exploring to either adopt, encourage or strengthen?"
"The world of science and religion needs to come together." Communication is crucial to clear up misconceptions and false information. Technology is here to help us. Some of the sources recommended for reliable, relevant, and up-to-date information can be found on the websites of the World Health Organization (WHO), Johns Hopkins University (every Friday they conduct a 30 minute webinar); National Institute of Health (NIH), Centers for Disease Control and Prevention (CDC), and the Department of Health in your nation.
Bishop Ngwiza Mnkandla shared his thoughts on the role of the Church:
Our spiritual foundations have really been shaken in terms of people's perspectives on life and the things that we depend on. Our world just suddenly was turned upside down. There is a sense that we had a serious disruption in the process of life. And it's giving a lot of questions and leading people to really examine where they stand and, in some ways, it's opening a door for us to preach the gospel.
We have to understand the balance between science and religion, with relevance and with understanding, not just faith, with perspective but showing the connections.
We must know the Word of God and be aware of His perspectives on this. As His representatives we're going to have to demonstrate what religion has to offer. We have to do this in our daily lives, and particularly in times of pandemics.
God has given us understanding.

God wants us to ask questions and to increase knowledge.

God reveals certain things to us.
Throughout history, doing nothing was not an option (sacrifices must be made). Knowledge was given to our ancestors in terms of roots and plants, now knowledge is given to us through science. People perish for lack of knowledge.
Whether or not we survive a pandemic is not really important at the end of our days. We know that He has conquered death and one of these days we're going to come face to face with Him and the question is, "Are we ready?"
If you missed the live webinar, we encourage you to watch the recording here by clicking the link below.
REGISTER TODAY FOR AFReG's 2021 WEBINAR SERIES
Africans Rising Together: A Transformed Community for the 21st Century
The main objectives of these webinars are to inform, educate, and equip Africa's leaders to better handle some of the important issues facing Africa in the 21st Century and to build a stronger, wiser leadership whose moral vision is the transformation of the continent.
Prof. Delanyo Adadevoh
AFReG Chairman, International Leadership Foundation, Founder and President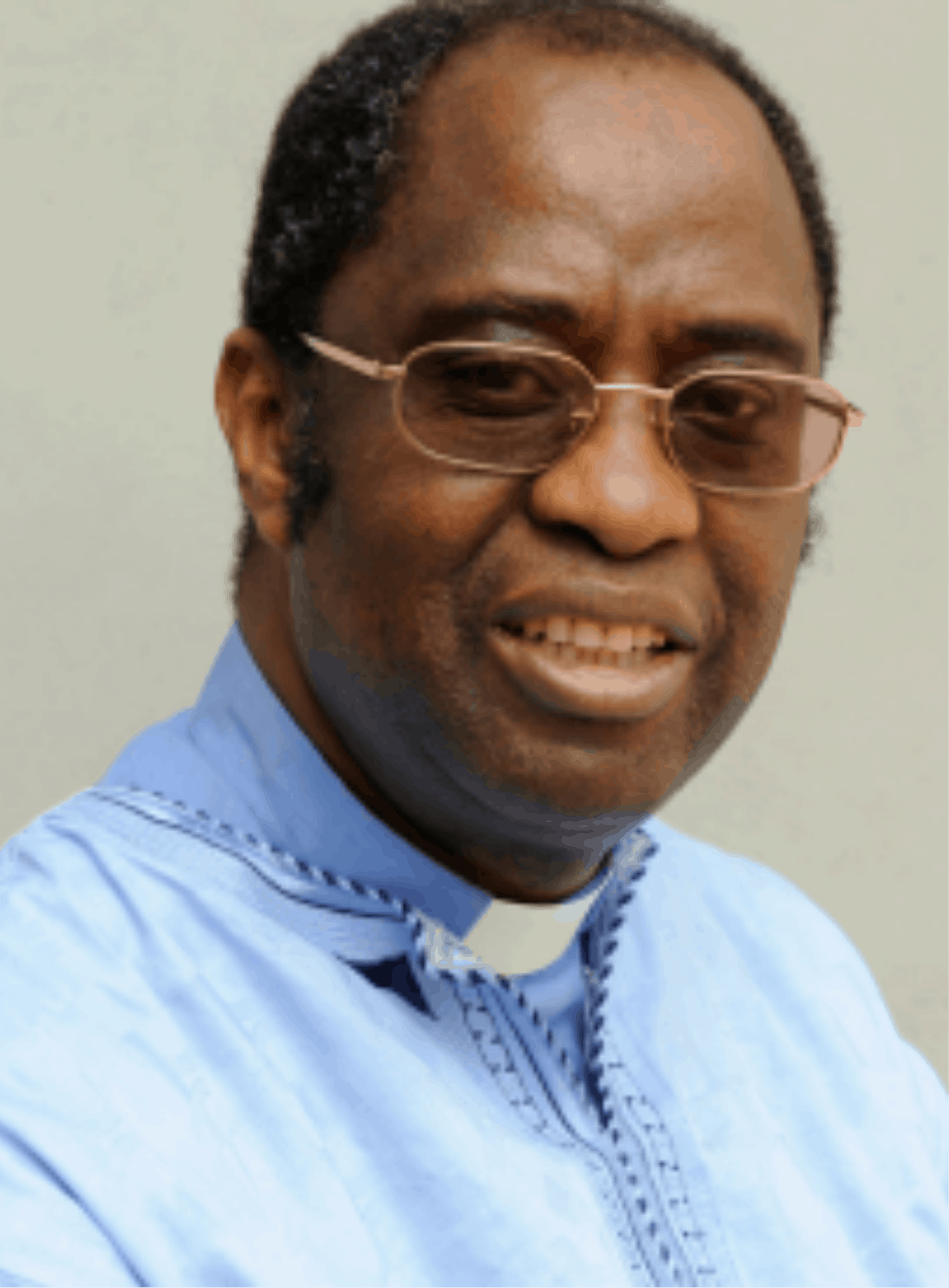 Rev. Dr. Setri Nyomi
Former General Secretary, World Communion of Reformed Churches (WCRC)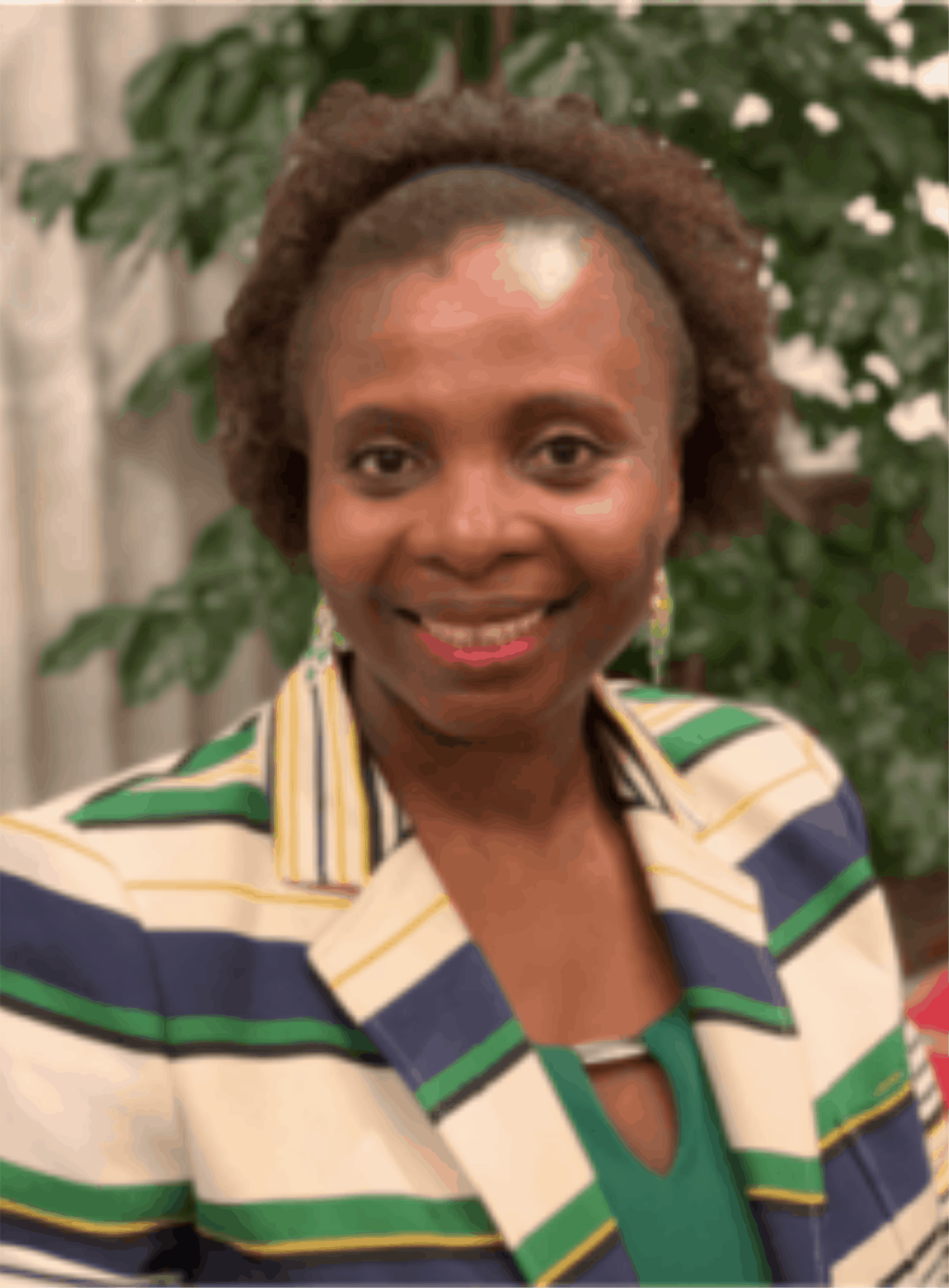 `Matladi N. Ndlovu, M.Sc., Ph.D.
Director: Innovative Precision Medicine Partnerships Global Lead Immunology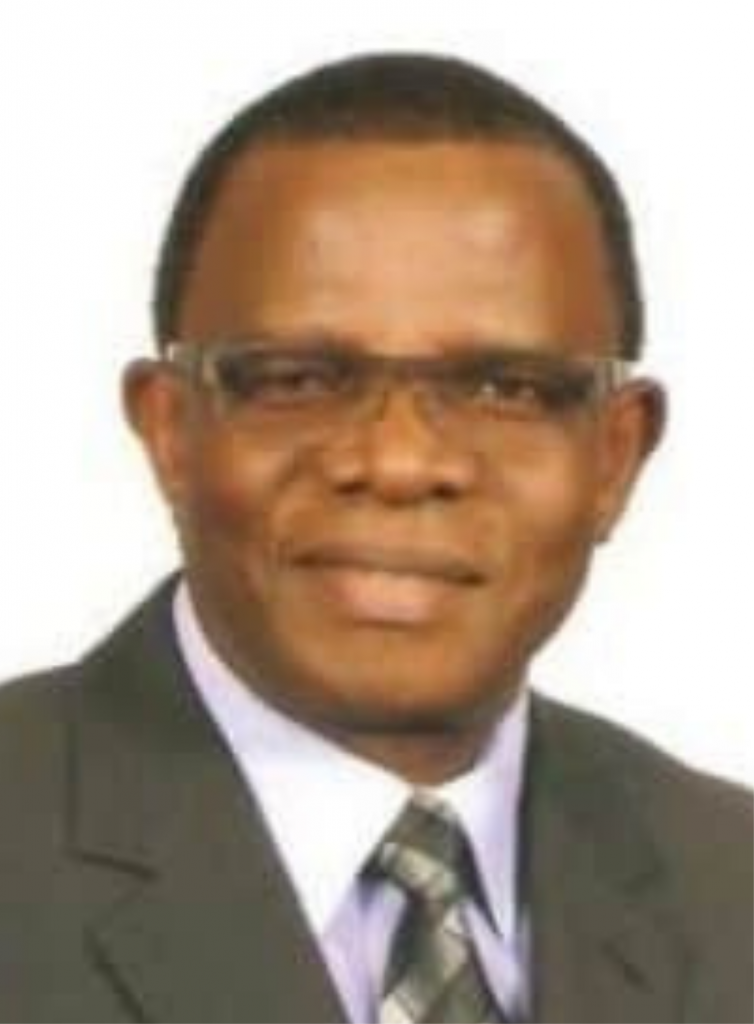 Rev. Dr. Aiah D. Foday-Khabenje, Ph.D.
Immediate Past General Secretary of the Association of Evangelicals in Africa (AEA)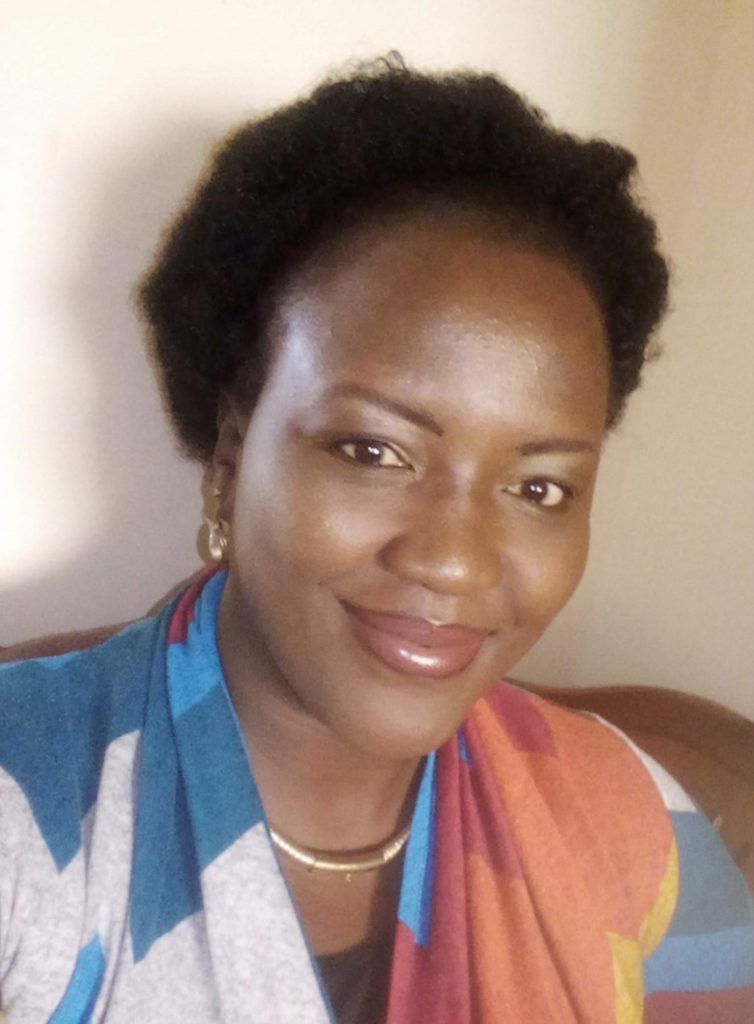 Ukaiko A. Bitrus-Ojiambo
Human Communications Expert Nairobi, Kenya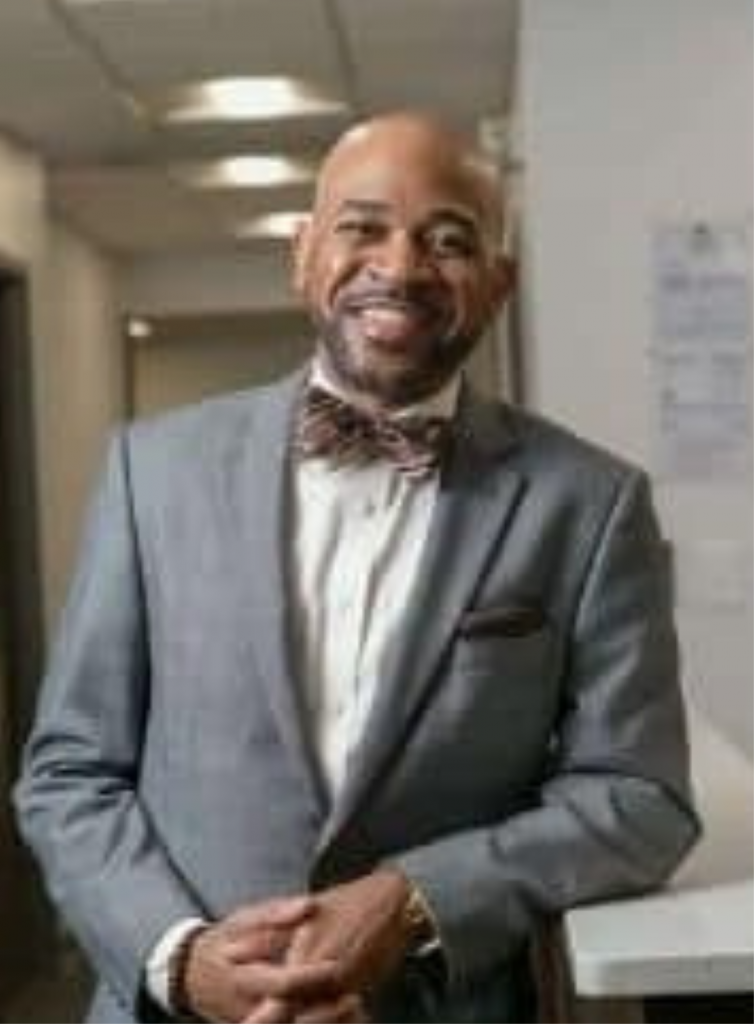 Dr. Jonathan Shepherd
Chief Medical Director Hope Health Systems, Inc. President, Board of Directors Black Mental Health Alliance (BMHA) Baltimore, (Maryland)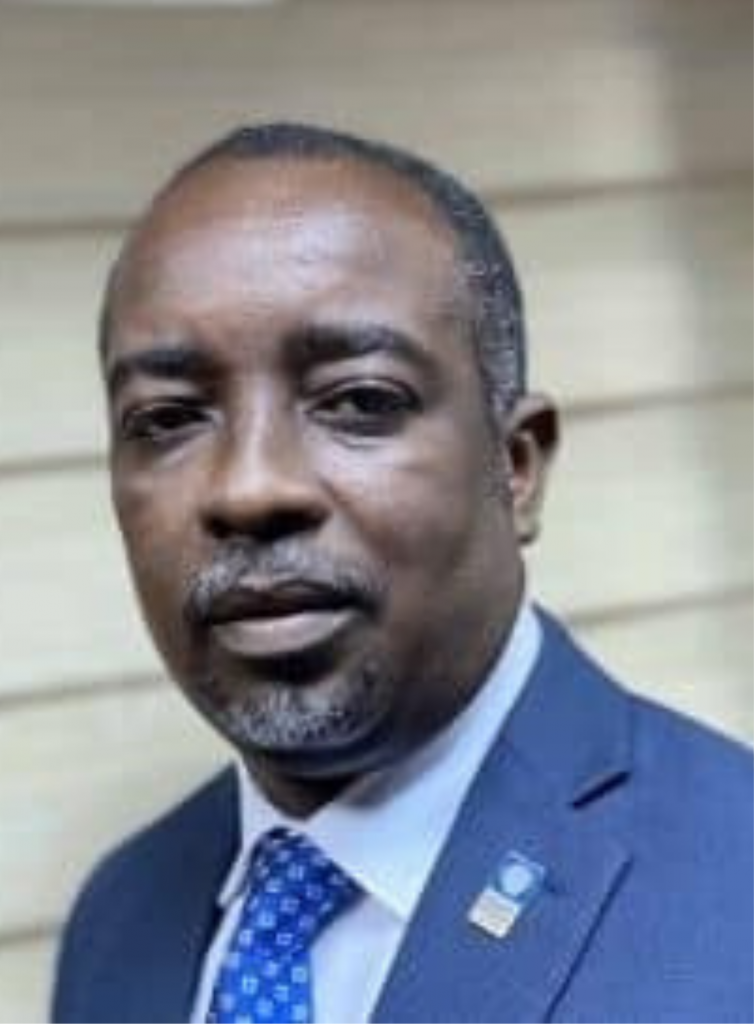 Ing. Magnus Quarshie.
Delin Consult Limited, Tema, Ghana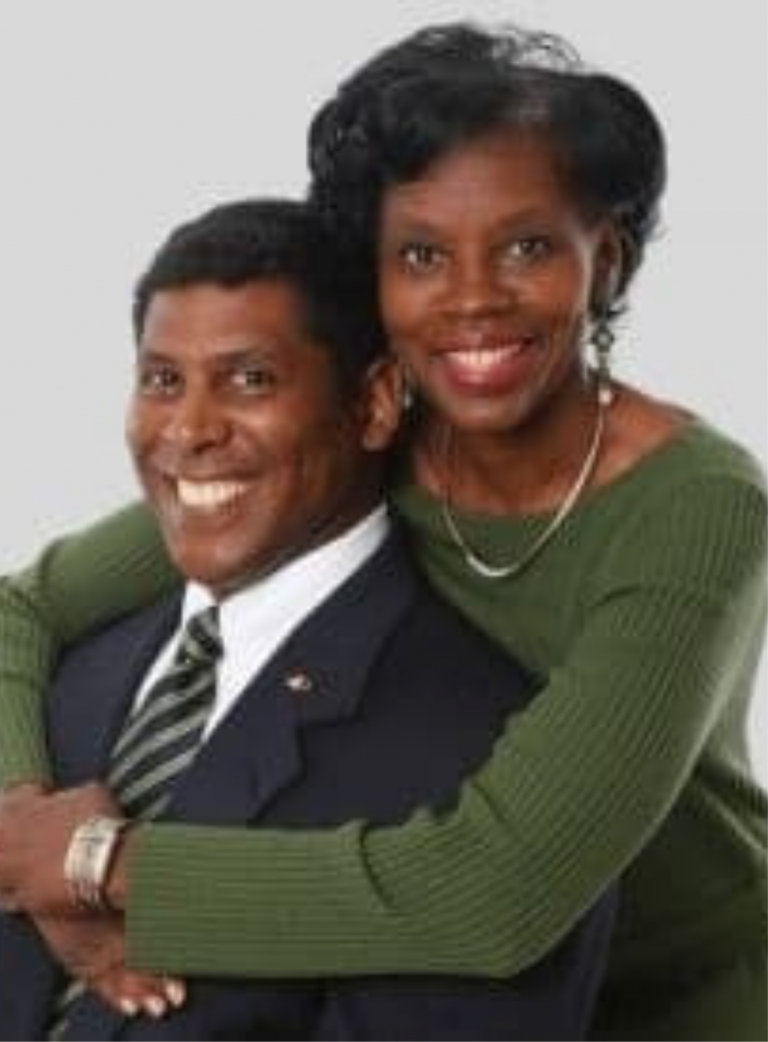 Col. Daryl Jones (Ret.) and Lt. Col. Martha Stevenson-Jones (Ret.)
International Directors, Military Ministry of Cru
Mr. Jonathan Onigbinde
CEO of Nigeria Associated Best Foods Ltd., Jos, Nigeria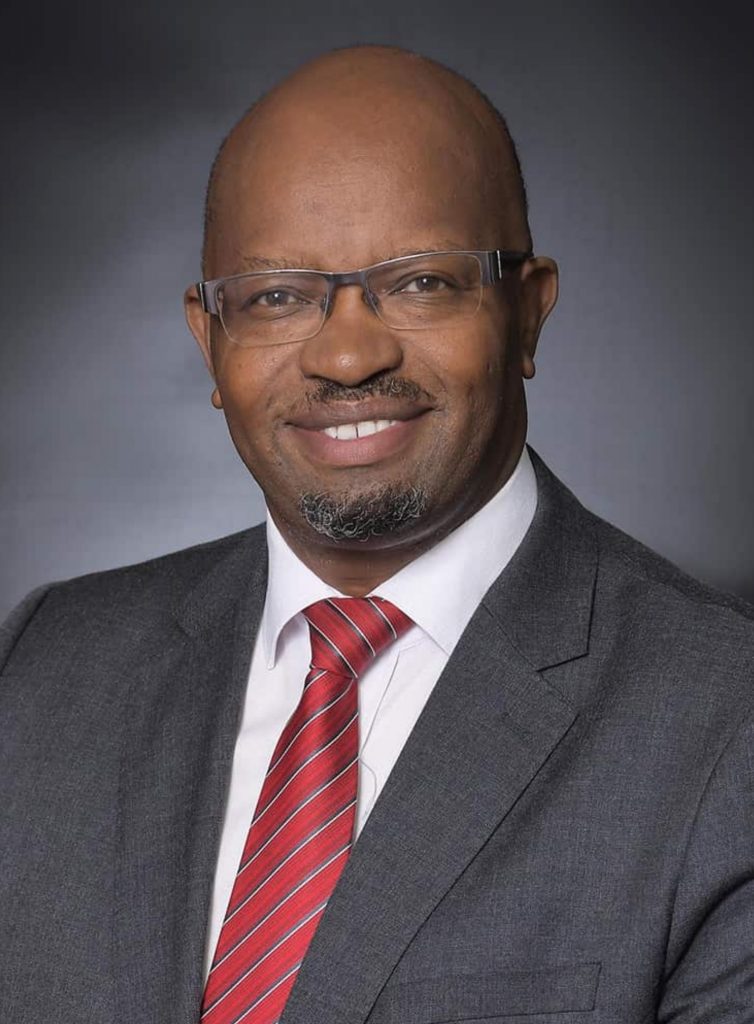 Mr. Peter M. Waiyaki
Advocate of the High Court Kenya
Ms. Joy Mdivo
Advocate of the High Court Kenya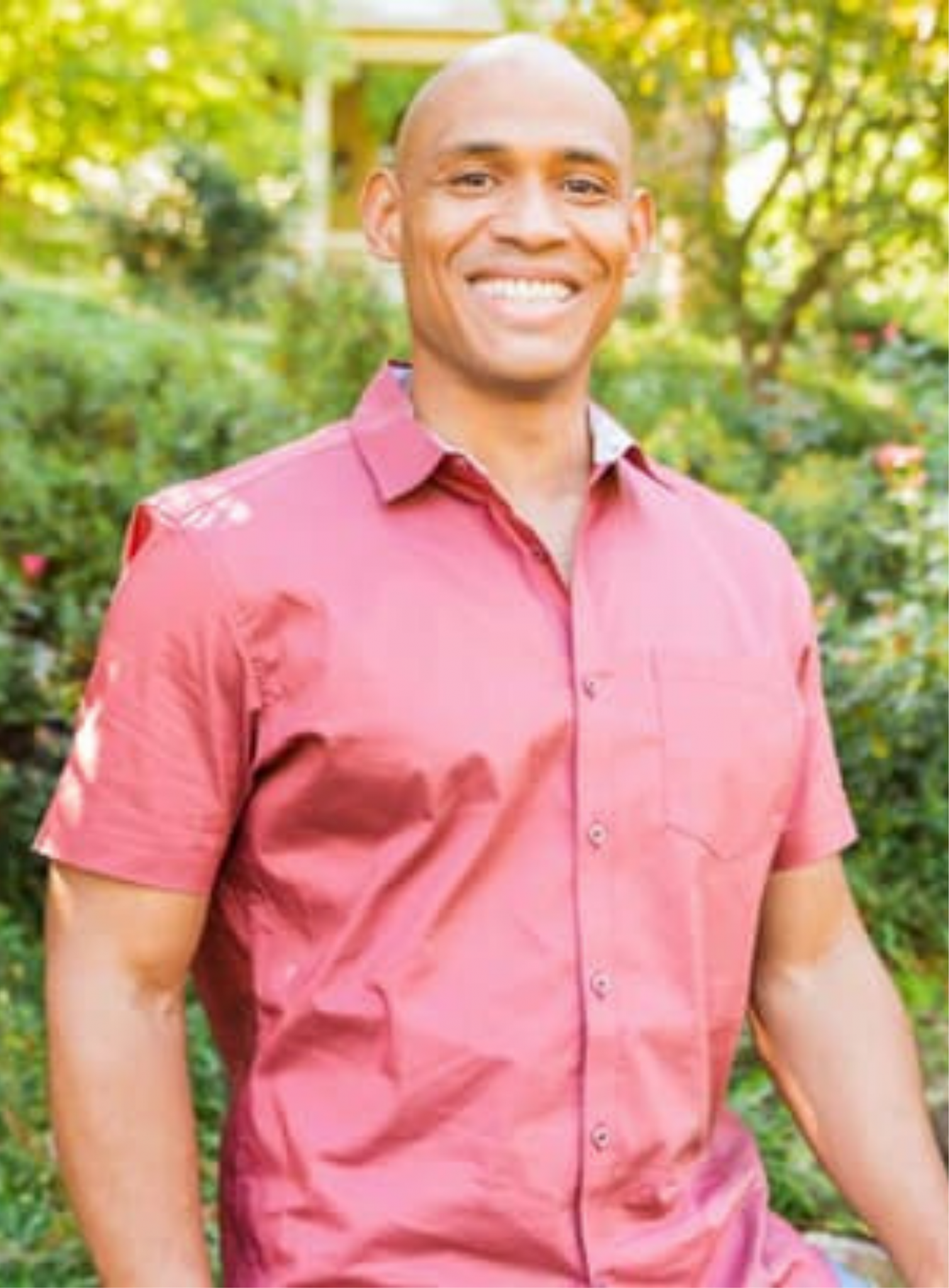 Mr. Richard Coleman
Perspectives Instructor with EvaSUE, an IFES (International Fellowship of Evangelical Students) Affiliate
More Speakers Coming Soon
French, Spanish, Portuguese and Swahili interpretation will be available for each of the webinars. Sign up now.

Une traduction en français sera disponible durant les webinaires. Inscrivez-vous. Habra traduccion al espanol para ambos "Webinars."

Tafsiri ya Kiswahili itapatikana kwa kila moja ya wavuti. Jiunge sasa. Wasemaji wa Kiswahili watahitaji kuchagua idhaa ya\Kijeruman\kusikia katika Kiswahili.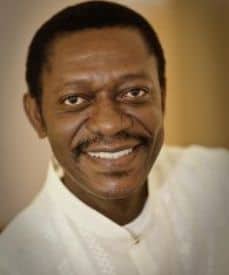 Prof. Delanyo Adadevoh
AFReG Chairman
Delanyo Adadevoh is Founder and President of the International Leadership Foundation (ILF). For more than four decades, he has shared insights and experiences regarding leadership development with tens of thousands of students, professionals, religious leaders, executives, diplomats and heads of state. Adadevoh has a Ph.D. in Interpretation Theories from Leeds University, England. 
He has a passion to see Africa and the world transformed with the unique distinctive of compelling moral visions based on God-centered values. To this end Adadevoh helped found the ILF with the objective of developing leaders of integrity who have the competencies to spearhead holistic transformation in Africa and beyond. The operations of ILF, with the global headquarters in Accra, Ghana, have expanded from Africa to Latin America, Europe and Asia.
Delanyo Adadevoh also serves as Associate Professor for the International Leadership University in Africa. In addition, Adadevoh serves as Chairman of the African Forum on Religion & Government. 
A citizen of Ghana, he has also lived in Nigeria, Kenya and Zimbabwe. Prof. Adadevoh and his wife, Elizabeth, have a son and two daughters and currently reside in Orlando, Florida, USA.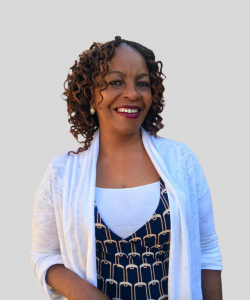 Rev. Dr. Emily Obwaka
Executive Director, Teen Challenge of Kenya

Rev. Dr. Obwaka is currently the Executive Director of Teen Challenge Kenya, a Christian discipleship and rehabilitation program that helps men and women out of addiction to drugs, alcohol and other life controlling issues. Dr. Obwaka is an ordained minister with Christ is the Answer Ministries (CITAM) serving as a minister at large. Within this capacity, she serves as a Chaplain for The Nairobi Hospital and regularly provides Biblical perspective on life questions and issues on Hope FM which broadcasts in Kenya and abroad. Dr. Obwaka additionally speaks on various fora locally and internationally on matters faith, gender, health and relationships.
Dr. Obwaka previously served as the Continental Coordinator of the Pan African Christian Women's Alliance (PACWA), the women's commission of the Association of Evangelicals in Africa (AEA) for two years before joining the private sector. Dr. Obwaka has more than ten years' experience in program administration and management at national and regional levels. She provided oversight to a number of projects working with Johns Hopkins University Center for Communication Programs (JHU/CCP) over eight years. For this work, Dr. Obwaka received a recognition award for her outstanding contribution as technical advisor in the region. Dr. Obwaka has also served as the National Chairman for the Kenya Medical Women's Association (KMWA) for four years.
Currently, she serves as a board member for African Forum for Religion and Government (AFReG) (Continental Board), Life in Abundance-Kenya (Vice Chairperson), Biblica Kenya (Vice Chairperson) and Christ Inspired Pastoral Initiatives (CIPI) (Chairperson).
Rev. Dr. Obwaka is passionate about transformation – leading people to faith in Jesus Christ and seeing them experience abundant life in Him.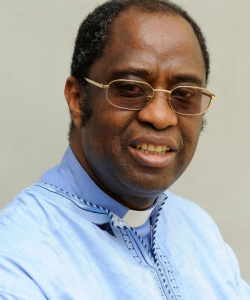 Rev. Dr. Setri Nyomi ​
Former General Secretary, World Communion of Reformed Churches (WCRC)
Rev. Dr. Setri Nyomi is a Ghanaian pastoral theologian. Dr. Nyomi was the General Secretary of the World Communion of Reformed Churches (WCRC)—formerly the World Alliance of Reformed Churches (WARC) from April 2000 to August 2014. He was the first non-European General Secretary of this church family that unites Presbyterian, Reformed, Congregational, Waldensian and some Uniting Churches globally—serving more than 80 million Christians in about 108 countries. He served as Visiting Professor in Princeton Theological Seminary, USA in 2016 and as Visiting Professor in the Theology Faculty of the University of Goettingen, Germany in 2018. 
Rev. Dr. Setri Nyomi is currently a Senior Lecturer in Trinity Theological Seminary, Legon (Ghana) and the District Pastor of the Evangelical Presbyterian Church in Adenta, Ghana. Dr. Nyomi is an ecumenical leader known for his commitment to the mission of the church and its relevance to the 21st century and to the church's role in being a beacon for justice in the world today. He is also very committed to Christian unity and ecumenical engagement. 
He is married to Mrs. Akpene Esther Nyomi; they have three adult children.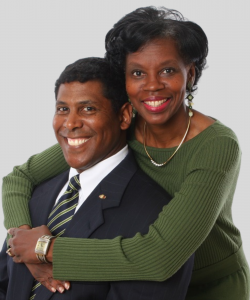 International Directors, Military Ministry of Cru
AFReG Board Members, Col. Daryl Jones (Ret.) and Lt. Col. Martha Stevenson-Jones (Ret.) are both U.S. Air Force Academy graduates, each completing successful 20+ year flying careers before retiring in 2003 and accepting the call into full-time ministerial positions. They have served as Pastors, Missionaries in Asia and currently serve as the International Directors for the Military Ministry of Cru (Campus Crusade for Christ is known as Cru in the USA). 
Daryl and Martha's primary responsibilities include serving with indigenous leaders in over 35 nations bringing the gospel message of hope and healing to the international military (police, customs, immigration, gendarmeire) members and their families. They also assist with global discipleship training; marriage support and mentoring leaders in building spiritual movements in countries such as Kenya, Nigeria, Cameroon, Cote d'Ivoire, Mongolia, Ukraine, Romania, Ecuador, Honduras and the Philippines.
Daryl and Martha have been married for over 37 years and are blessed with three adult children. They live in Newport News, Virginia, USA.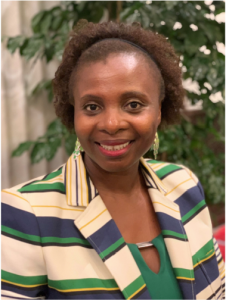 `Matladi N. Ndlovu, M.Sc., Ph.D.
Director: Innovative Precision Medicine Partnerships Global Lead Immunology
Dr. 'Matladi Ndlovu is a Director of Innovative Precision Medicine Partnerships at UCB Biopharma, currently living and working in Brussels, Belgium. She is responsible for building strategic, long-term cross-sector collaborations that combine the expertise of renown clinicians and scientists to examine aggregated large patient datasets in a holistic and systematic approach, towards identifying critical factors that help drive disease outcomes and patients' response to treatments; these partnerships ultimately aim to derive new models of disease classification in order to provide each patient with an optimal, individualized therapy scheme and empowering them to self-care.
Dr. Ndlovu grew up in Lesotho and South Africa where she received her formative education until her Masters degree in medical biochemistry. She was awarded her Doctorate degree in Biomedical Sciences at the University of Gent in Belgium, where she specialized in epigenetics and chromatin dynamics; a discipline within molecular biology that studies how genes are turned on and off by reversible changes in the external environment and in behavior, impacting health and disease.
'Matladi's desire to see high-quality, innovative scientific research translated into accessible novel treatments that improve the care and quality of life for every citizen on earth, in equal measure, regardless of where they live or their background, has led her from academia to the pharmaceutical industry. She is passionate about the transformation of current healthcare systems in all countries, by integrating advances in technology and the application of network methods to large biomedical data towards timely access to person-centered care, with a focus on early intervention towards providing true precision medicine: 'the right drug, for the right patient, at the right time,' and ultimately to preventive medicine through effective self-management – personalized healthcare.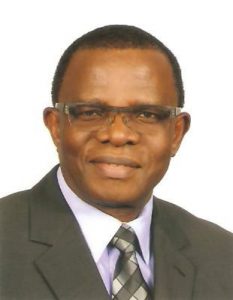 Immediate Past General Secretary of the Association of Evangelicals in Africa (AEA)
Rev. Dr. Aiah D. Foday-Khabenje is the immediate past General Secretary of the Association of Evangelicals in Africa (AEA). Previously, he served as General Secretary of the Evangelical Fellowship of Sierra Leone, following his role as the founding Coordinator of REAPS Vocational Institute in the same organization. As General Secretary of EFSL, he was elected Chairperson of the Sierra Leone Association of Non-Governmental Organizations (SLANGO) for two consecutive terms. Other positions held include Optician at the Baptist Eye Hospital in Lunsar, Proprietor of Fo-Ny Optical Services, Senior Administrative Assistant in the University of Sierra Leone. He is an ordained minister of the Presbyterian Convention of Sierra Leone.
Aiah holds a Ph.D. from South African Theological Seminary, D. Min. from Asbury Theological Seminary and M.A. from Wesley Biblical Seminary in the USA, B.Sc. and M.B.A. from University of Sierra Leone. He is Fellow of the Association of British Dispensing Opticians (FBDO). Aiah is married to Almonda, and they have four adult children. He has authored, Competencies for Leading in Diversity.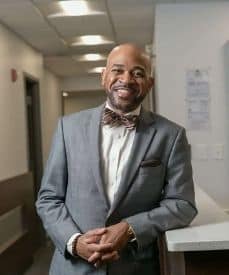 Dr. Jonathan Shepherd, M.D.
Chief Medical Director with Hope Health Systems, Inc. and President of the Board of Directors of the Black Mental Health Alliance (BMHA)
Jonathan Shepherd, M.D. is an award-winning mental health professional. Named "Top Doctor" in the field of psychiatry, his holistic approach to wellness has made him a highly sought after and well-respected motivational speaker. Renowned for his caring and nurturing bedside manner, Dr. Shepherd has served and provided treatment for clients in a variety of areas including Attention Deficit Hyperactivity Disorder, Mood Disorders, Anxiety Disorders, Obsessive-Compulsive Disorders, Post-Traumatic Stress Disorders, and many more. His mission is to help all individuals obtain access to quality mental health services.
A graduate of the University of Illinois at Chicago Medical School and Adult Psychiatry Program as well as the Johns Hopkins University Child and Adolescent Psychiatry Fellowship, Dr. Shepherd blends professionalism and compassion to create healthier communities.
He is currently employed as the Chief Medical Director of Hope Health Systems, Inc., which has its headquarters in Baltimore, Maryland.  Dr. Shepherd serves on numerous boards and participates in several organizations that impact and shape the programs for the mental well-being of persons in diverse settings and various communities. 
He was bestowed the honor of Fellow by the American Psychiatric Association in January 2020 and Distinguished Fellow by the American Academy of Child and Adolescent Psychiatry in July 2019 for representing excellence and his significant contributions to the field of psychiatry.
Ukaiko A. Bitrus-Ojiambo has taught in the communications field for 16 years. Her scholarly contributions are in media, cultural studies and faculty development. Originally born in Nigeria, she is now married to N'cruba Ojiambo, and lives in Kenya.
As both a single and co-author, Ojiambo has publications in peer-reviewed books and journals. She has a book chapter published in 2020 with Langaa Research and Publishing, entitled, "Humanizing Covid: Humor during a Pandemic."
Ojiambo's upcoming co-edited volume with the same publishers for 2021 will address the #EndSARS social movement in Nigeria, based on personal reflections of the authors.
Ojiambo's educational backgrounds are in Psychology (BA, United States International University-Africa) and Communication (MA, USA). She is currently undertaking doctoral studies in Human Communication at Daystar University, Nairobi.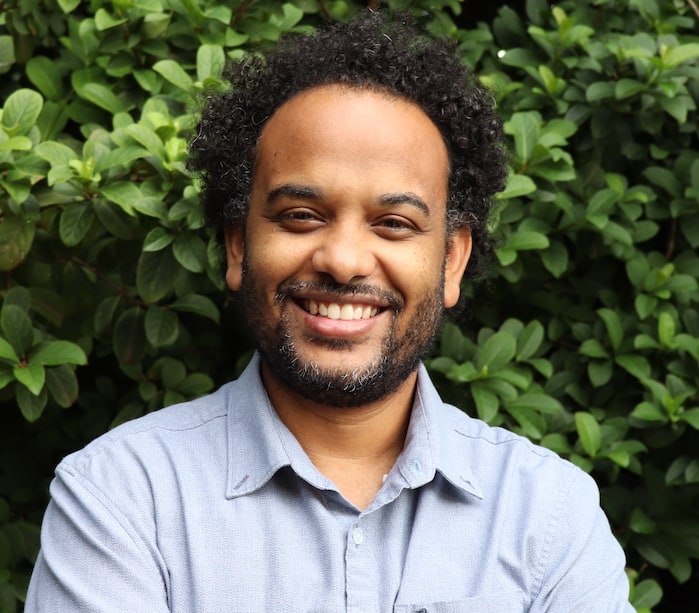 Mr. Miheret Tilahun Eshete
Senior Digital Strategist, Cru
Miheret Tilahun Eshete has worked with leaders across the strategies of Cru to help them apply digital innovations to make their visions become reality. He currently serves as a senior digital strategist on the global digital strategies team of Cru. He is constantly learning and translating future possibilities into a missional context. Miheret has helped Cru take giant steps forward towards digital maturity.
Miheret spent eight years in Ethiopia, leading 24 countries in Southern and Eastern Africa in digital strategies, before moving to Cru headquarters in May 2016. He is passionate about making Jesus known to all cultures and people groups in the world. He and his team help people around the world engage with gospel-centered digital content on websites and mobile apps. He has traveled to 33 countries working to develop young leaders and empower church leaders to use indigenous, digital strategies to reach their own people and culture for Jesus. In his free time, he enjoys walking, watching movies, and soccer games.
Miheret has a passion for prayer and sharing the amazing stories of how God is at work throughout his life – from his homeland in Ethiopia to his current home in Orlando. Miheret is married to Stephanie who also serves, focusing on reaching International students.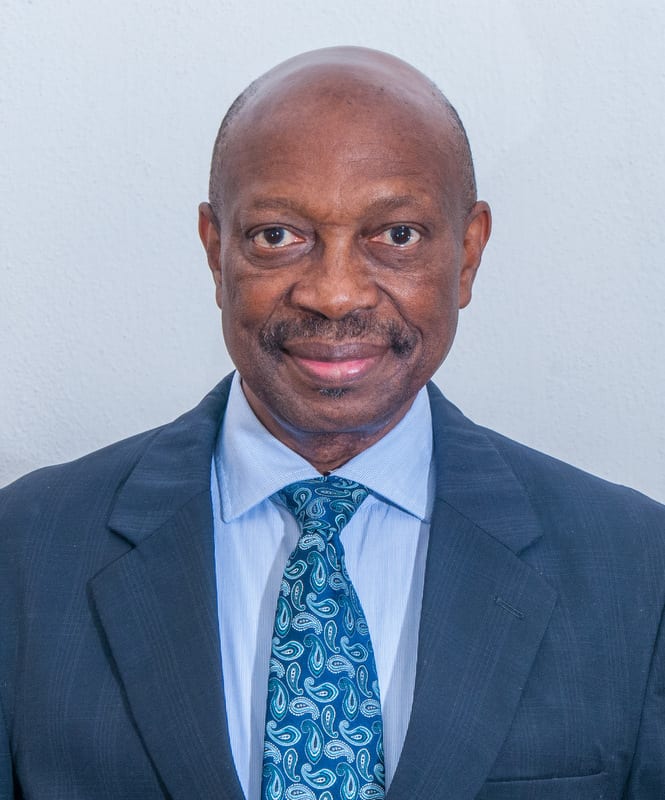 Mr. Jonathan Onigbinde
CEO of Nigeria Associated Best Foods Ltd.
Jonathan Onigbinde is the CEO of Nigeria Associated Best Foods Ltd., a food processing enterprise headquartered in Jos, Nigeria. He is engaged in many facets of missions locally in Nigeria and also continentally throughout Africa. He was educated at Wheaton College, Wheaton, Illinois, as well as receiving a MBA from Tulane University Graduate School of Business, New Orleans, Louisiana. Onigbinde is married to Charity and they have four adult children and two grandchildren.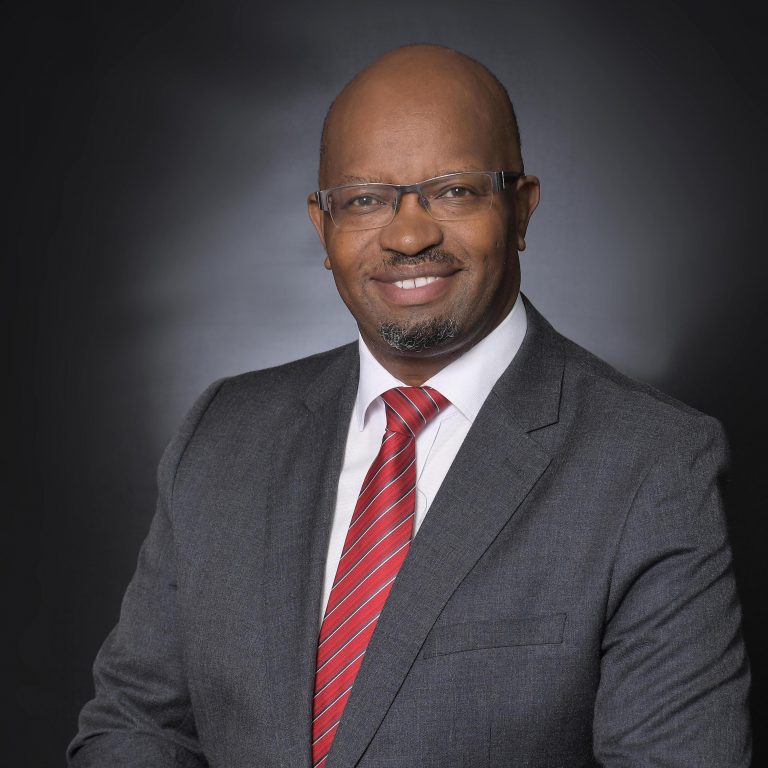 Advocate Peter M. Waiyaki
Advocate of the High Court Kenya
Peter Waiyaki is an Advocate of the High Court of Kenya. He is an alumnus of the University of Nairobi. He is a Partner at Mboya Wangong'u & Waiyaki Advocates, where he is responsible for Strategy and Development. He oversees the Commercial Dispute Resolution Practice Group in addition to practicing Corporate and Commercial Law. Peter is an accomplished legal practitioner and has been ranked for over 20 years as a Top Commercial Lawyer by international legal directories – Chambers Global, IFLR 1000 and Legal 500. He specializes in Capital Markets, Mergers & Acquisitions, Arbitration and other Dispute Resolutions.
Advocate Waiyaki previously worked as the founding Chief Executive of the Central Depository & Settlement Corporation (CDSC) in Kenya overseeing the automation of the holding, clearing, delivery and settlement of securities traded on the Nairobi Securities Exchange. He  also worked at Kenya Airways Plc as Assistant General Counsel between 2001 and 2003.
In addition, he is a director of several private companies, an Arbitrator and Certified Governance Auditor, and has also served on several boards of not-for-profit organizations. He is also a retired chair of the Kenya Christian Lawyers Fellowship. He loves God and his ambition is to make his life count for the Kingdom of God. He believes that the solutions for all of the problems Africa experiences are readily available for our application, individual and collectively. Advocate Waiyaki is married to Dr. Winnie Waiyaki with whom they have 3 adult children.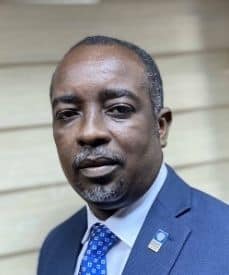 Ing. Magnus Quarshie
Founder and CEO of Delin Consult
Ing.[Engineer] Magnus Lincoln Quarshie is a civil engineer with 29 years post-qualification experience. He obtained a Bachelor of Science, Civil Engineering degree at KNUST in Kumasi, Ghana in 1992 and a Master of Science in Transportation and Road Engineering at TU/IHE Delft, The Netherlands in 2002. He also obtained a MBA in Leadership and Sustainability in 2019 from the University of Cumbria UK.
Ing. Quarshie is the founder and CEO of Delin Consult (Consulting Civil Engineering and Management Firm) and has been involved in several projects and contributed to making key decisions at the conceptual, planning, design, construction, monitoring and maintenance stages. He has been the Team Leader for key transport planning and public transport initiatives for the World Bank and other donor funded projects.
He is a Fellow and a Past President of the Ghana Institution of Engineering (GhIE) and a Past President of West African Federation of Engineering Organizations (WAFEO). 
Ing. Magnus Quarshie is a Ministry Partner of the Great Commission Movement of Ghana (GCMG) for well over 25 years. He is the Immediate Past Chairman of the Ghana Fellowship of Evangelical Students (GHAFES). He sits on both the International and Africa Boards of The International Leadership Foundation. He loves to work among students and young professionals to motivate them to do the good works that the Lord has prepared for them. Ing. Quarshie is married to Martha and they are blessed with two daughters, Keziah and Karen.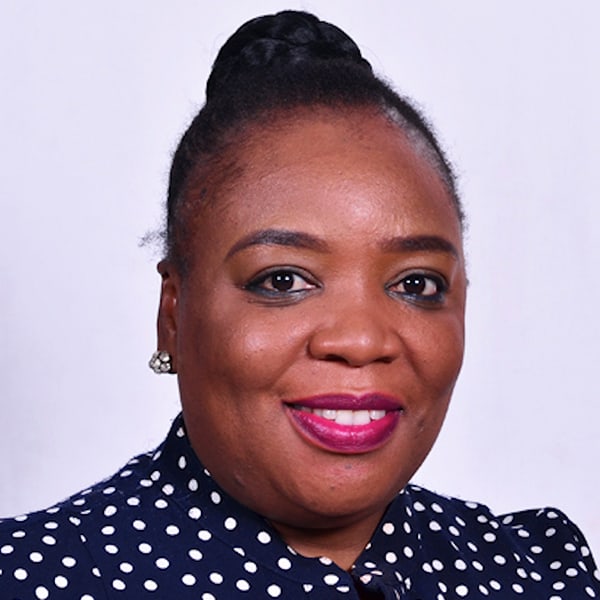 Advocate Joy Mdivo
Advocate of the High Court Kenya
Joy Brenda Mdivo is an advocate of the High Court of Kenya of 19 years standing. She is the Executive Director of the East Africa Centre for Law and Justice (EACLJ), a position she has held for the last eleven years. Previously, Ms. Mdivo was the Executive Director of The Christian Legal Education Aid and Research (CLEAR Kenya), the Legal Aid branch of the Kenya Christian Lawyers Fellowship.
Prior to joining the civil society, Ms. Mdivo worked with the Kenyan Judiciary for six years starting as a District Magistrate, rising through the rank of Senior Resident Magistrate before leaving public service for civil society work.
Ms. Mdivo currently serves on several boards, including the Evangelical Alliance of Kenya, the Kenya Students Christian Fellowship and the Deliverance Church International Council. She serves on one Government of Kenya Board in the Betting Control and Licensing Board.
As a member of the Law Society of Kenya, Ms. Mdivo previously served as a Council Member of the Law Society of Kenya, Nairobi Branch. She is a member of the Kenya Christian Professional Forum and the Kenya Christian Lawyers Fellowship.
A reluctant politician, Ms. Mdivo started actively participating in National party politics in 2013. Each week she is a regular commentator on political matters in Kenya on national television. She is part of the Kenya Church Task Force that engages the Government on matters of politics that affect the Church in particular and people of faith in general.
Ms. Mdivo is a human rights defender with a bias towards the preservation of life and family, as well as protection of religious freedom and freedom from religious persecution. She has gone before the UN Human Rights Council several times to speak up against the religious persecution of pastors imprisoned for their faith, as well as on behalf of the rights of African families and people of faith. She is actively involved as a pro-life crusader with a voice especially in policy formulation and legislation in both the Kenyan National Assembly and the Senate.
As a mentor to young lawyers and politicians, Ms. Mdivo is keen to work with those who are in the Kingdom of God and seek to balance their faith and career as ministry. She is a much sought after speaker especially on issues of faith and workplace, and special mentoring for teenagers in schools and colleges in the areas of career and life choices. She is also a lay church leader actively serving with her husband in their local church.
Ms. Mdivo is married to Stephen Mdivo and they are blessed to be the parents of Nicole (age 16), Christian (age 14) and Elaine (age 6). They have made their home in Nairobi, Kenya.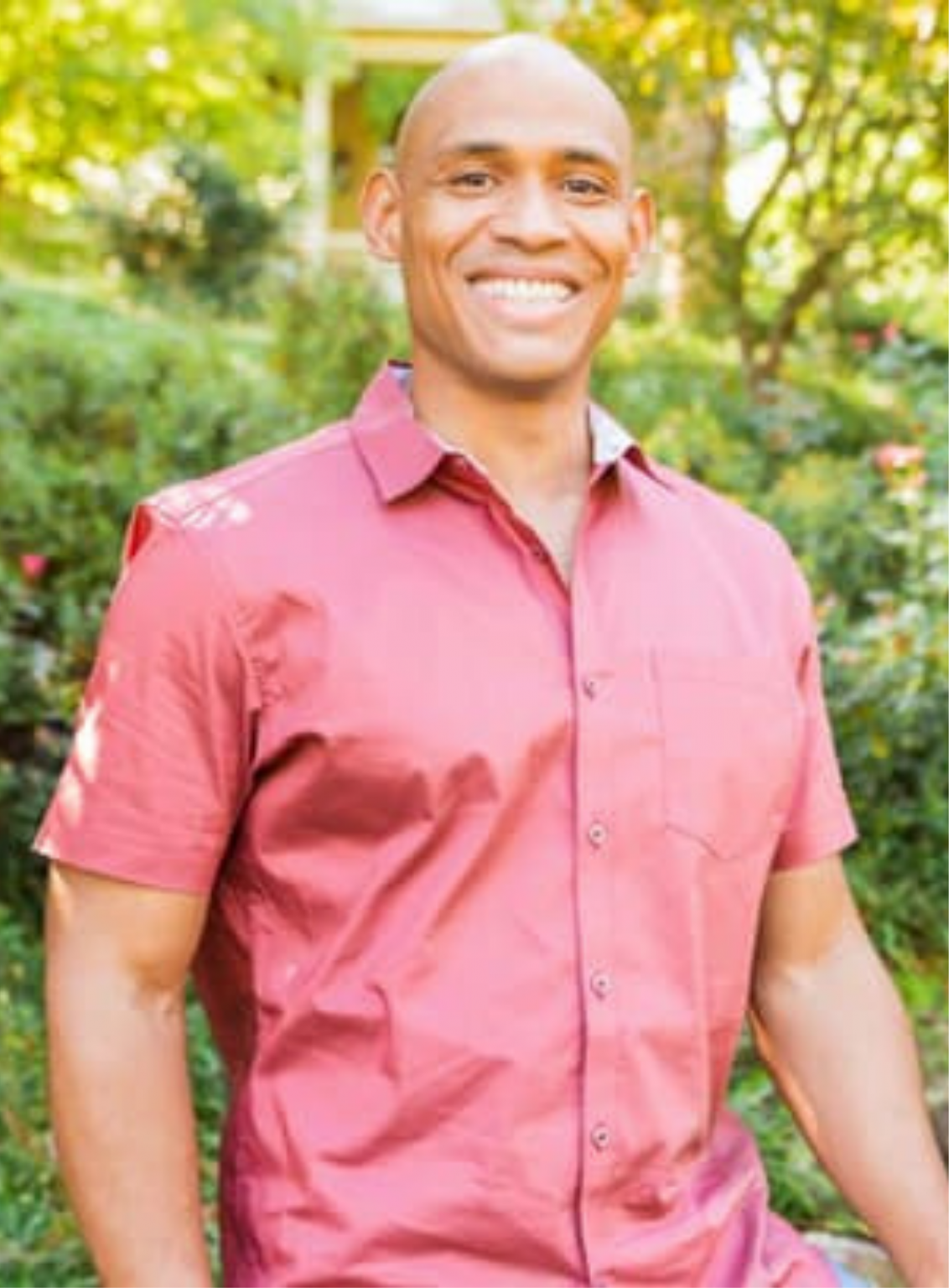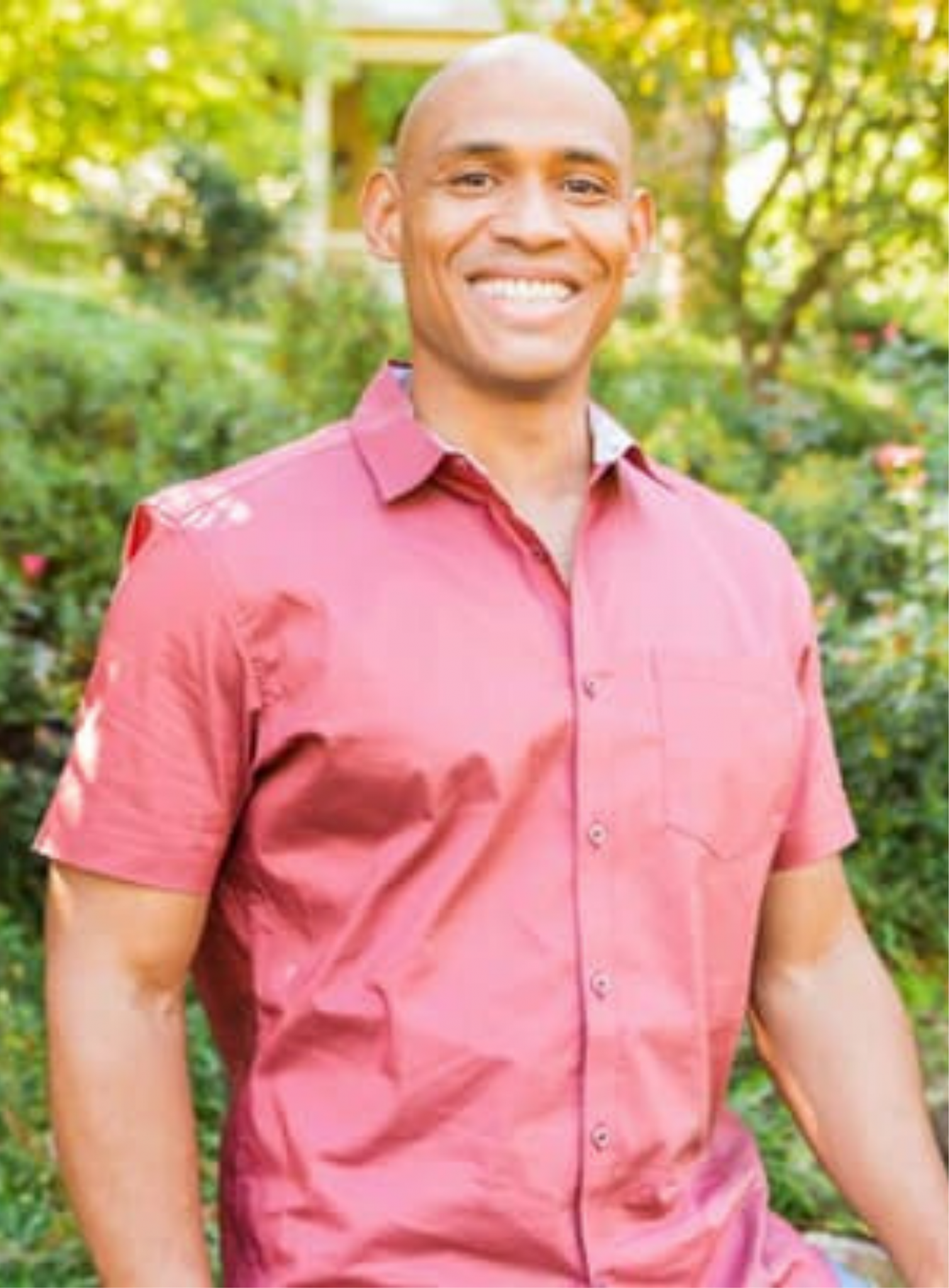 Mr. Richard Coleman
Perspectives Instructor, EvaSUE, an IFES (International Foundation for Electoral Systems) Affiliate
Richard Coleman came to Christ in high school through the ministry of Greenforest Community Baptist Church (Decatur, Georgia, USA), the church where he, his wife, and five children are members. After finishing his B.A. (New Testament) and Masters of Divinity from Oral Roberts University, he served for three years as the missions director of New Birth Missionary Baptist Church in Lithonia, Georgia, USA. From there he joined the staff of TMS Global where he served as the senior director of mobilization and candidacy for over a decade. In this role, he recruited, advised, and screened candidates who hoped to serve abroad. An avid learner of culture, Richard has traveled to over 30 countries and has a wide diversity of friendships. Also, as one of a few African-Americans in his field, he has spent a considerable amount of time encouraging and training African-Americans to get engaged in cross-cultural ministry. In March 2018 Richard and his family moved to Addis Ababa, Ethiopia to serve under EvaSUE, an IFES (International Fellowship of Evangelical Students) affiliate, and to do several other projects. While there, he continues his work as Perspectives instructor and as a leader within the Lausanne Movement.