Delanyo Adadevoh is Founder and President of the International Leadership Foundation (ILF). For more than four decades, he has shared insights and experiences regarding leadership development with tens of thousands of students, professionals, religious leaders, executives, diplomats and heads of state. Adadevoh has a Ph.D. in Interpretation Theories from Leeds University, England. 
He has a passion to see Africa and the world transformed with the unique distinctive of compelling moral visions based on God-centered values. To this end Adadevoh helped found the ILF with the objective of developing leaders of integrity who have the competencies to spearhead holistic transformation in Africa and beyond. The operations of ILF, with the global headquarters in Accra, Ghana, have expanded from Africa to Latin America, Europe and Asia. Delanyo Adadevoh also serves as Chairman of the African Forum on Religion & Government. A citizen of Ghana, he has also lived in Nigeria, Kenya and Zimbabwe. Prof. Adadevoh and his wife, Elizabeth, have a son and two daughters and currently reside in Orlando, Florida, USA.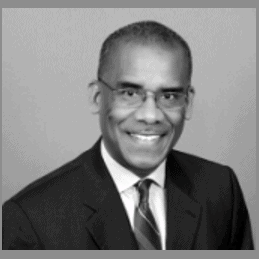 Dr. Tomlin Paul
Dean of the Faculty of Medical Sciences at the University of the West Indies
Dr. Tomlin Joshua Paul is the Dean of the Faculty of Medical Sciences at the University of the West Indies, Mona, Kingston 7, Jamaica. He received the Bachelor of Medicine, Bachelor of Surgery (MB BS) from the University of the West Indies, Mona and his Fellow of the Academy of Medical Educators in the United Kingdom. He has a teaching career of over 30 years at the University of the West Indies, Mona and his areas of academic specialization are Public Health and Epidemiology and Medical Education. In addition to teaching, Dr. Paul is an academic journal reviewer where he is a regular a contributor to journals such as The Journal of Aging in Emerging Economics (JAEE), Medical Education Online and the West Indian Medical Journal. Dr. Paul recently collaborated with colleagues on a manuscript which he presented at the Third Mixed Methods International Research Association Regional Conference in the Caribbean held in Trinidad, March 2019. Dr. Paul may be contacted at tomlin.paul@uwimona.edu.jm.
Dr. Florence Muindi is considered a thought leader in community development work. A native to Kenya, Dr. Florence is the founder and president of Life In Abundance International, a non-profit organization committed to bringing transformational development to poor and vulnerable communities through the local church in Africa and the Caribbean, with support offices in the US, UK and Switzerland. 
She is a trained medical doctor, specializing in public health interventions, including disaster response and management. Dr. Muindi is a wife, mother, an ordained minister, and has served as a cross-cultural medical missionary.
Erik Hersman is an entrepreneur and technologist focused on advancing the use of technology in Africa. He is the CEO of

BRCK

a rugged wireless WiFi device designed and engineered in Kenya for use throughout the emerging markets. In 2010 he founded the

iHub

, Nairobi's innovation hub for the technology community, bringing together entrepreneurs, hackers, designers and the investment community.
He is also a co-founder of

Ushahidi

, the free and open source software for crowdsourcing crisis information, and also established

afrigadget.com

and

whiteafrican.com

as key online communities promoting creative solutions entrepreneurship and development challenges across Africa.
He is also a general partner in the Savannah Fund, and sits on the boards of Gearbox, Akirachix, the Kijabe Forest Trust, and the Whitaker Peace and Development Initiative (WPDI). You can find him on Twitter at @WhiteAfrican.
Dr. Emily Obwaka is a Christian leader in Africa with over 20 years of experience working in the government, local and international NGOs. As a public health specialist she has served as an advocacy and communication specialist with the Johns Hopkins University/Center for Communication Programs (JHU/CCP) for several years based in Kenya including as the Regional Technical Advisor. She has undertaken several public health consultancy assignments in Africa with local and international organizations. In the corporate world, she has served in the area of telehealth and telemedicine setting up business for overseas companies in Kenya; Hello Doctor South Africa and Dactari Health from India.

In Christian organizational leadership, Dr. Obwaka served as the Continental Coordinator for the Pan African Christian Women's Alliance (PACWA) of the Association of Evangelicals in Africa (AEA) for several years. She led work in holistic transformational development with Life in Abundance where she now serves as a board member. She is currently the Executive Director of Teen Challenge Kenya – a ministry that helps men and women out of addiction to alcohol and other life-controlling issues. Dr. Obwaka is an ordained minister with Christ is the Answer Ministries (CITAM) and represents the church as a chaplain at the Nairobi Hospital, as well as on HOPE FM radio to answer life questions from a Biblical perspective.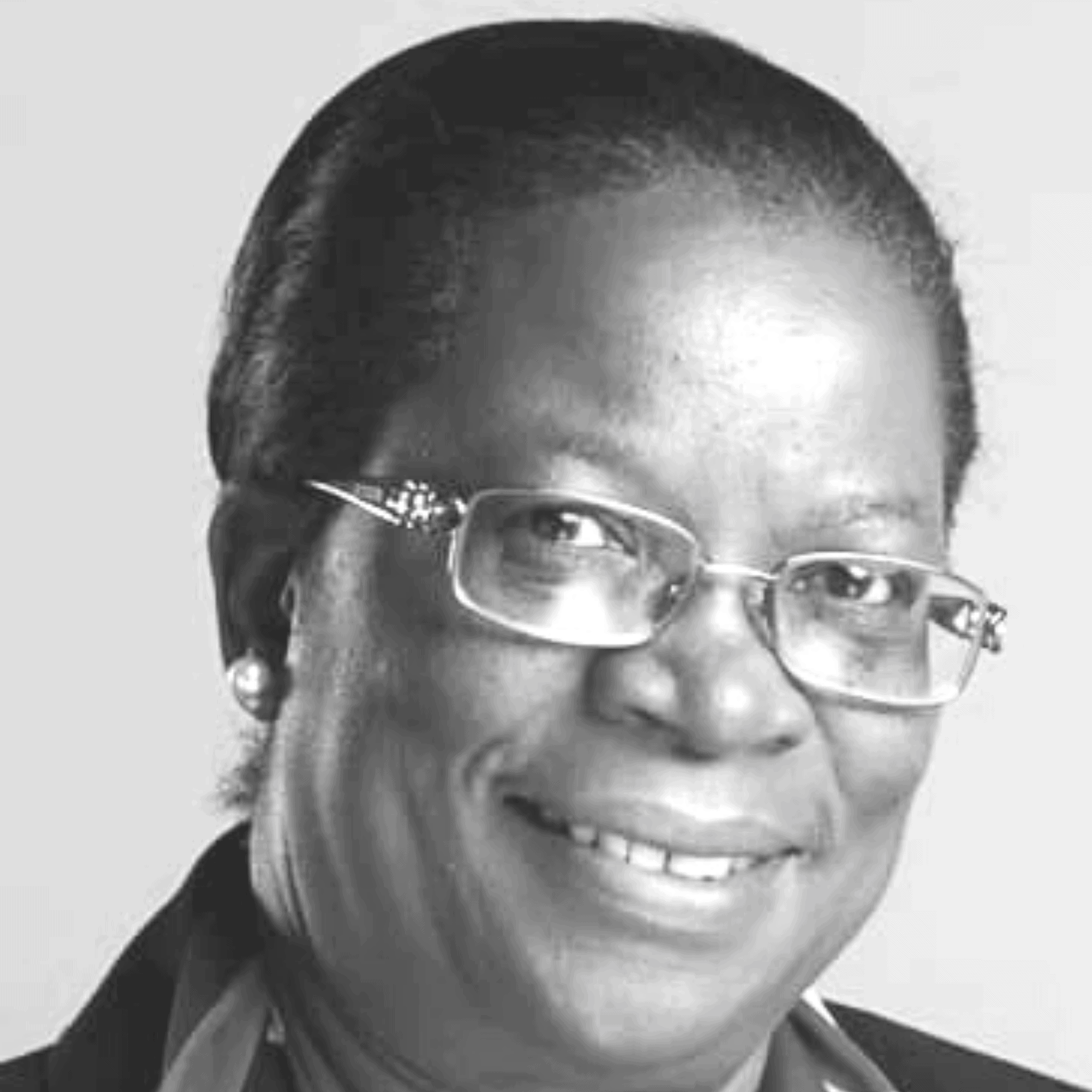 Zimbabwe Former Minister of Higher and Tertiary Education Science and Technology Development (Read in French)
Dr. Olivia Muchena is a passionate educator of the next generation of African leaders in church, politics and government. She is also a mother, grandmother, organic vegetable grower and lay preacher in the United Methodist Church. Following a career spanning over 40 years – beginning with non-governmental organization (NGO) development work; then academia and finally politics and government – Dr. Muchena is excited to be synthesizing her lifelong observations and experiences. Currently, she is pilot testing a module she developed on Preparation for Ministry and Service in Politics and Government.

Dr. Muchena's academic career of 17 years with the University of Zimbabwe began in 1979 as a research consultant in the Centre of Inter-Racial Studies; then the Dept. of Adult Education, followed by tenure as a Senior Lecturer in the Dept. of Agriculture Economics and Extension. From 1995-2015, she served in the Government of Zimbabwe as an executive member of Government and a Member of Parliament. Her portfolios included Deputy Minister of Agriculture; Minister of State in Vice President's Office for Land Reform and Resettlement; Minister of Women Affairs, Gender and Community Development; Minister of Higher and Tertiary Education Science and Technology Development. She served five consecutive terms as MP and then six months as a Senator.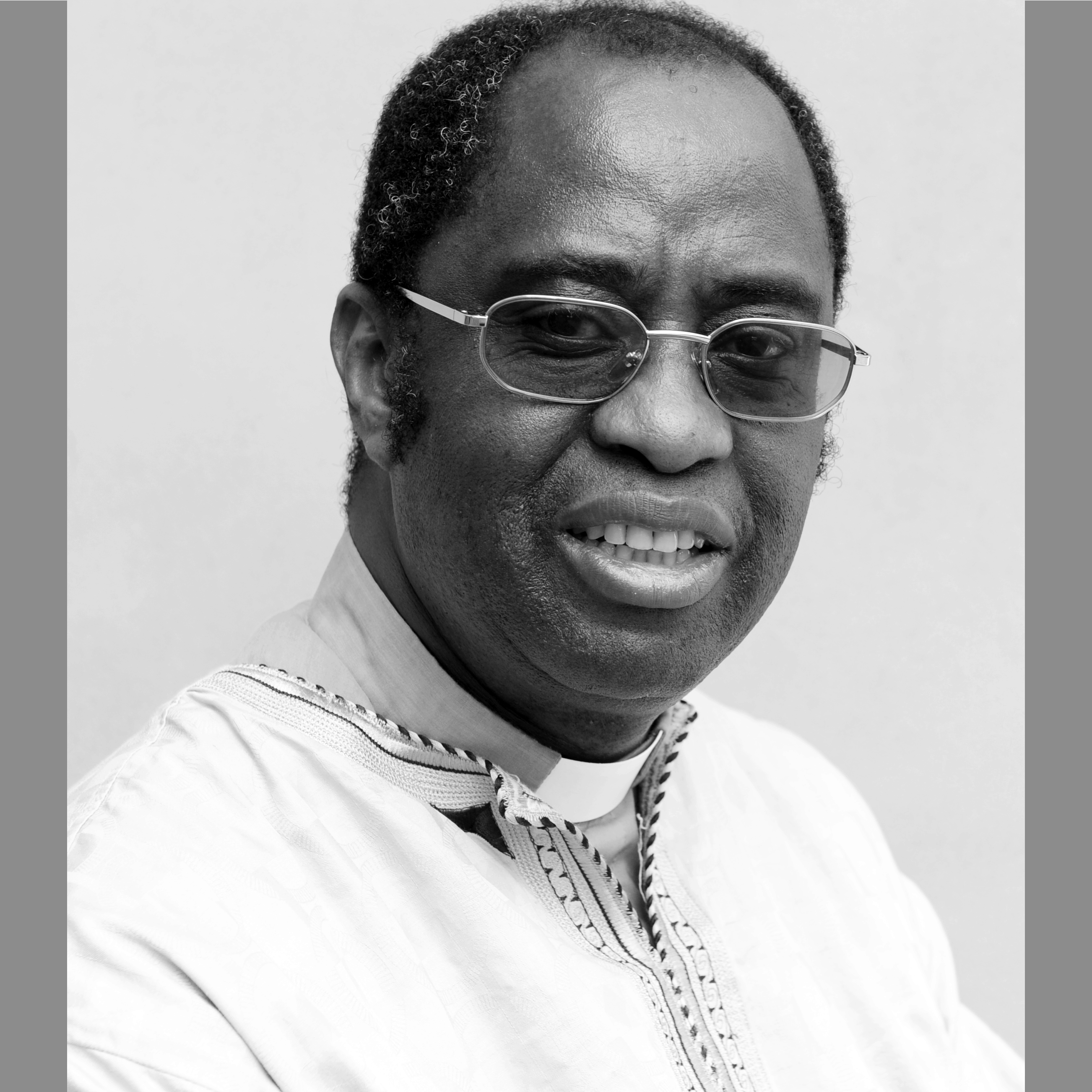 Former General Secretary, World Communion of Reformed Churches (WCRC) (Read in French)
Rev. Dr. Setri Nyomi is a Ghanaian pastoral theologian. Dr. Nyomi was the General Secretary of the World Communion of Reformed Churches (WCRC) – formerly the World Alliance of Reformed Churches (WARC) from April 2000 to August 2014. He was the first non-European General Secretary of this church family that unites Presbyterian, Reformed, Congregational, Waldensian and some Uniting Churches globally – serving more than 80 million Christians in about 108 countries.  He served as Visiting Professor in Princeton Theological Seminary, USA in 2016 and as Visiting Professor in the Theology Faculty of the University of Goettingen, Germany in 2018. 

Rev. Dr. Setri Nyomi is currently a Senior Lecturer in Trinity Theological Seminary, Legon (Ghana) and the District Pastor of the Evangelical Presbyterian Church in Adenta, Ghana.  Dr. Nyomi is an ecumenical leader known for his commitment to the mission of the church and its relevance to the 21st century and to the church's role in being a beacon for justice in the world today.  He is also very committed to Christian unity and ecumenical engagement. 
He is married to Mrs. Akpene Esther Nyomi; they have three adult children.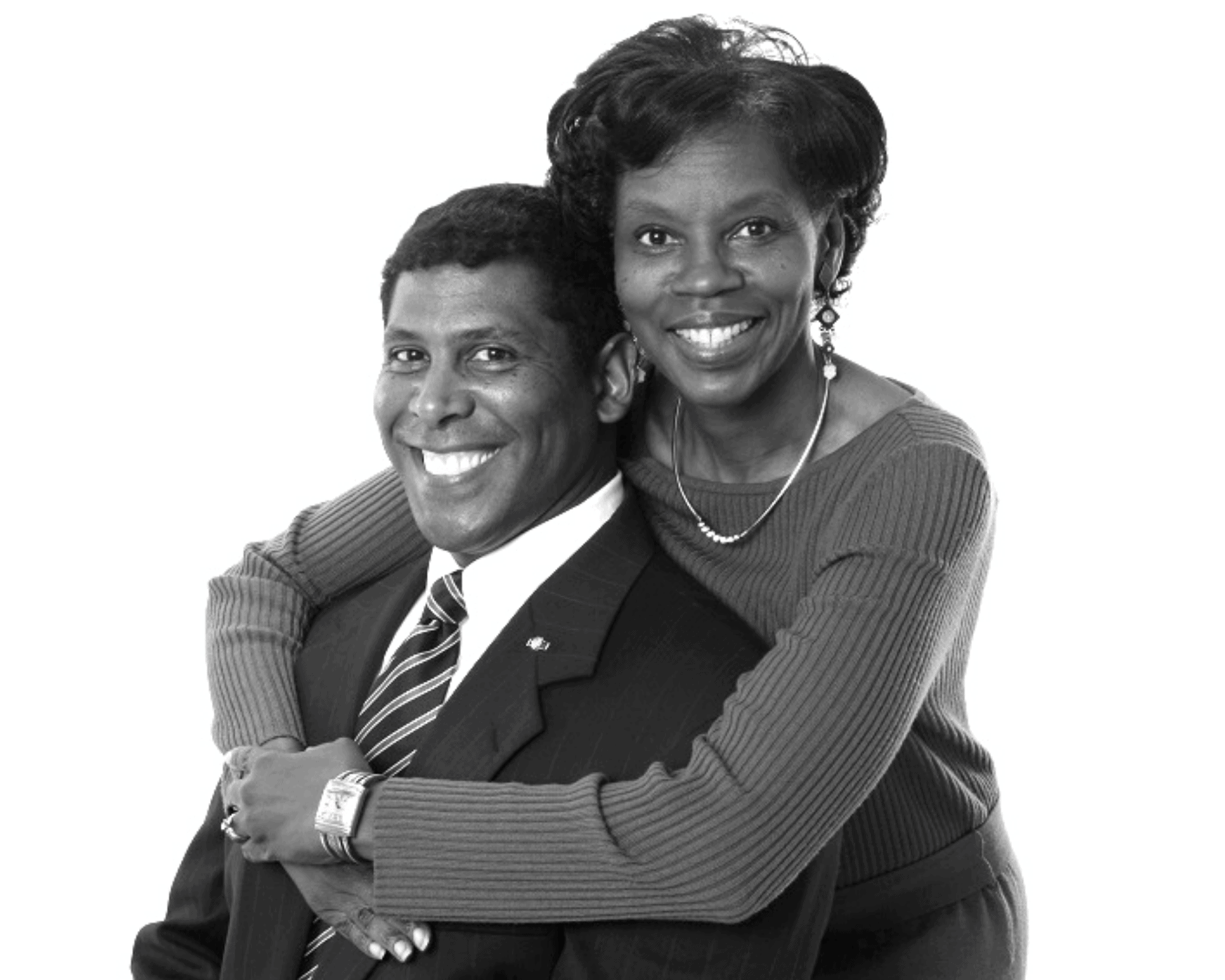 Military Ministry of Cru, International Directors. (Read in French)
AFReG Board Members, Colonel Daryl Jones (Ret.) and Lt. Col. Martha Stevenson-Jones (Ret.) are both  U.S. Air Force Academy graduates, each completing successful 20+ year flying careers before retiring in 2003 and accepting the call into full-time ministerial positions.  They have served as Pastors, Missionaries in Asia and  currently serve as the International Directors for the Military Ministry of Cru (Campus Crusade for Christ is known as Cru in the US). 
Daryl and Martha's primary responsibilities include serving with indigenous leaders in over 35 nations bringing the gospel message of hope and healing to the international military (police, customs, immigration, gendarmeire) members and their families. They also assist with global discipleship training; marriage support and mentoring leaders in building spiritual movements in countries such as Kenya, Nigeria, Cameroon, Cote d'Ivoire, Mongolia, Ukraine, Romania, Ecuador, Honduras and the Philippines.
Daryl and Martha have been married for over 37 years and are blessed with three adult children. They live in Newport News, Virginia, USA.  
Pete Ondeng is currently Chief Operations Officer (COO) at Life in Abundance International. He is a seasoned economic development expert with extensive regional leadership experience across Africa. He is a thought leader and outspoken advocate of social and economic justice, good governance and ethical leadership. He has held executive leadership positions with several public and private organizations and led teams in numerous cross-cultural settings. He served as Africa Director for a Netherlands-based development finance organization and later as Head of the East Africa Secretariat for NEPAD (New Partnership for Africa's Development). He is an engaging, humorous public speaker and author of several books and articles including Africa's Moment, a highly personal reflection on Africa's social and economic development challenges. He started his career as an internal auditor in the United States where he attained his professional certification in public accounting (CPA). He is married to May Ondeng and has two sons.
Apostle Professor Opoku Onyinah is a Ghanaian Christian leader who is currently a co-chair of Empowered21 Scholars Consultation. He is the immediate past chairman of the Church of Pentecost with its headquarters in Ghana, and 103 branches in other countries. He initiated the Pentecost International Worship Centre of the church and was also the first International Missions Director of the Church of Pentecost. Not coincidentally, Professor Opoku Onyinah initiated the upgrading of the Pentecost Bible College into a University, of which he became the first rector in 2004.
He has played and continues to play leadership positions in many areas. He is the immediate past president of Ghana Pentecostal and Charismatic Council, and Ghana Evangelism Committee respectively. He serves on the Commission of World Mission and Evangelism of the World Council of Churches, and is also a member of the Commission of Religious Liberty of World Pentecostal Fellowship. Opoku Onyinah is a member of Pentecostal scholars in dialogues with the Catholic Church, and a member of Pentecostal theologians in dialogues with the Lutheran Church.
He served as a full-time minister of the Church of Pentecost for 42 years and retired in 2018. He still lectures at the Pentecost University. He is married to Grace, and together they have six children.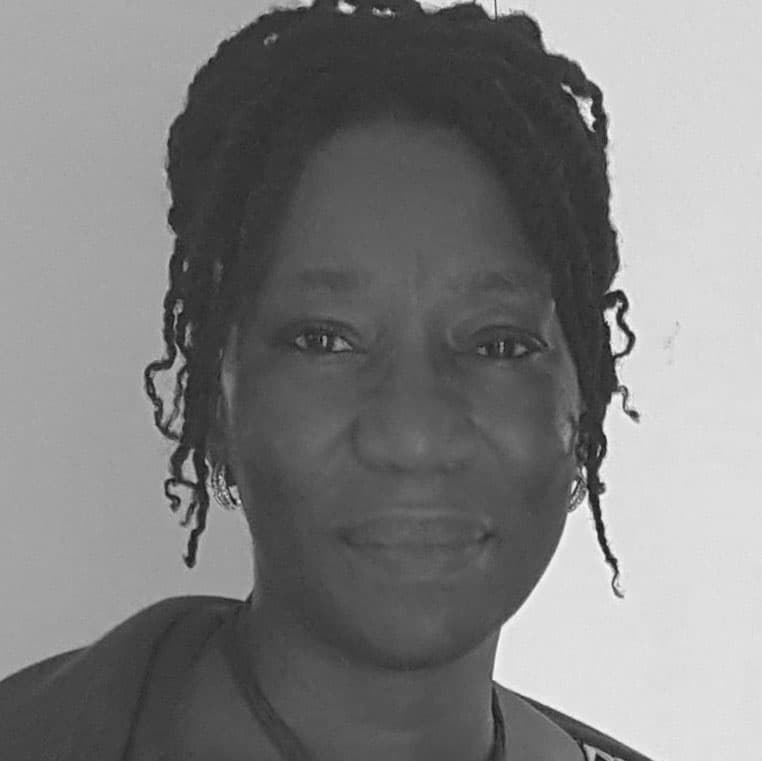 Foundation, The Corporate Clinic Jamaica Director, Operation Save Jamaica​ (Read in French)
Georgia Simpson's passions are risk management and governance because of their vital roles in development and sustainability.

 

Her motivation is the application of her experience and skills in response to the threats facing societies.

 

Her skills benefitted the private and public sectors, such as national banks and credit unions, major operations in tourism, medical, manufacturing, agriculture, and retail industries along with

  

construction projects including the development of a 10,000 housing units.
She drafted the

  

Caribbean's first Corporate Governance Handbook and Toolkit designed for public and private Boards. She played a critical role in the establishment of the Caribbean's first set of Parish Safety

  

& Security Committees in Jamaica's Local Government and led in the publishing of its first Parish Safety & Security Handbook. She provided operational leadership in the region's first election watchdog agency, Citizens Action for Free & Fair Elections (CAFFE) . 


She leads a series of workshops to enhance executives' capacity to manage organizational risks in government and commercial agencies and is also a Consultant for the Caribbean's largest employers' federation as one of their principal trainers in Leadership and Professional Development. Other accomplishments include being the youngest Caribbean national and 2
nd
 female to achieve the Fellowship of the Chartered Insurance Institute of London (FCII) and being a recipient of two international Scholarships. Her book "Issues and Approaches to Development – Jamaica's Dilemma" was published in 2014. She is a Director of Operation Save Jamaica.
Regina Honu is the CEO of Soronko Solutions in Accra, Ghana. She was featured on CNN as one the 12 inspirational women who rock STEM (Science, Technology, Engineering and Mathematics). She was named as one of the six women making an impact in Tech in Africa and one of ten female entrepreneurs to watch in emerging economies. She was awarded Young Entrepreneur of the year by the GPA Awards from Africa 2.0. She was featured on CNN African Voices, CNN African Startups and interviewed by BBC World Service, Deutsche Welle and Aljazeera. She is an Ashoka Fellow, Aspen Institute New Voices Fellow, GOOD Fellow, Global Shaper of the World Economic Forum, Vital Voices Fellow and a Change Leader with Tigo Reach For Change.

She belongs to the African Leadership Network and the Africa Leadership Initiative West Africa. Her story was published in the Lean In for Graduates by Sheryl Sandberg COO of Facebook, Impatient Optimist blog by The Bill and Melinda Gates Foundation and was a finalist for the ITU African Digital Woman of the Year. She is a Mandela Washington Fellow and had the honor of meeting Barack and Michelle Obama.
Prof. PLO Lumumba is a professor of Public Law and an advocate of the High Courts of Kenya and Tanganyika and a Certified Mediator. He has been trained in Human Rights Law and International Humanitarian Law. He holds several fellowships, including that of the Kenya Institute of Management (FKIM) and is an Honorary Fellow of the African Academy of Sciences (FAAS). He is the Chairman of Farafina Investment Group in Monrovia, Liberia and the Economic Strategic Growth and Development Initiative for Africa based in Nigeria.

Prof. Lumumba is the immediate former Director and Chief Executive Officer of the Kenya School of Law, a former Secretary of the Constitution of Kenya Review Commission and a former Director of the defunct Kenya Anti-Corruption Commission (KACC), (now Ethics and Anti-Corruption Commission (EACC)). Indeed, he is a renowned legal practitioner and has written several books, including, Criminal Procedure in Kenya, An Outline of Judicial Review in Kenya, Kenya's Long Search for a Constitution: The Postponed Promise and Judicial Review and Administrative Law. Prof. Lumumba has received numerous commendations and awards in Kenya, as well as the United States, and has been recognized as a distinguished lecturer by the University of Dar es Salaam, Tanzania and the University of Cape Coast, Ghana. In 2017 Prof. Lumumba was recognized by New African Magazine as one of the 100 most influential Africans. He currently practices law with Lumumba and Lumumba Advocates and coordinates activities under the aegis of the PLO Lumumba Foundation.
Over more two and a half decades, Rogers Dhliwayo has worked as an economist in academia and policy advisory in Zimbabwe, Mozambique, South Africa, Botswana, Tanzania and Kenya working for the Reserve Bank of Zimbabwe, University of Zimbabwe, Catholic University of Mozambique, Embassy of Switzerland/Swiss Development Corporation in Mozambique, Productivity SA/South Africa, World Bank and UNDP. He holds three degrees in Economics and has written several research and policy papers on macroeconomic policies for stability, growth and poverty reduction, inequality, public debt management, economic impact of violent extremism and terrorism, middle income trap, financing the Sustainable Development Goals (SDGs), managing natural resources for sustainable human development, socio-economic impact of COVID-19,  use of behavioural science to combat COVID-19 , youth  and COVID-19 in Kenya among others. He is the focal person on the 2030 Agenda for Sustainable Development, Africa Agenda 2063 in Kenya and has led the reporting of the SDGs in Kenya in 2020. He recently co-authored with Professor Theresa Moyo a paper entitled Achieving Gender Equality and Women's Empowerment in Sub-Saharan Africa: Lessons from the Experience of Selected Countries which was published in the Journal of Development Societies and provides insights on strategies that will enable Sub-Saharan African (SSA) countries to achieve the gender equality goal in the 2030 Agenda for Sustainable Development.
COVID-19 & Africa's Medical Response
4:00-5:30 PM GMT+3
1 PM GMT (Accra)
4 PM GMT+3 (Nairobi)
9 AM EDT (New York)
This webinar is designed to advance understanding of COVID-19 from both a medical and health perspective. It will also focus on current impacts in Africa and future implications for the health and medical well-being of the continent as a whole.
COVID-19 Impact on Education and Digital Ecosystem in Africa
4:00-5:30 PM GMT+3
1 PM GMT (Accra)
4 PM GMT+3 (Nairobi)
9 AM EDT (New York)
This webinar is designed to present its participants with the ideas and strategies from thought leaders on the impacts and implications in the academic and digital arenas of the continent.
COVID-19 Economic Impact and Implications for Africa​
4:00-5:30 PM GMT+3
1 PM GMT (Accra)
4 PM GMT+3 (Nairobi)
9 AM EDT (New York)
This webinar is designed to present its participants with ideas from business and economic leaders on COVID-19 related impacts and implications for the continent. The presentation will help foster the strategic thinking necessary to minimize and recover from the pandemic's effects in this vital area impacting the continent's ongoing development.
4:00-5:30 PM GMT+3
1 PM GMT (Accra)
4 PM GMT+3 (Nairobi)
9 AM EDT (New York)
Despite the economic, social and spiritual upheaval caused by the current COVID-19 global pandemic, this webinar is designed to present the opportunities available now and in a post COVID-19 environment. It is designed to present new and challenging perspectives and paradigms to help leaders navigate the new landscape on the continent.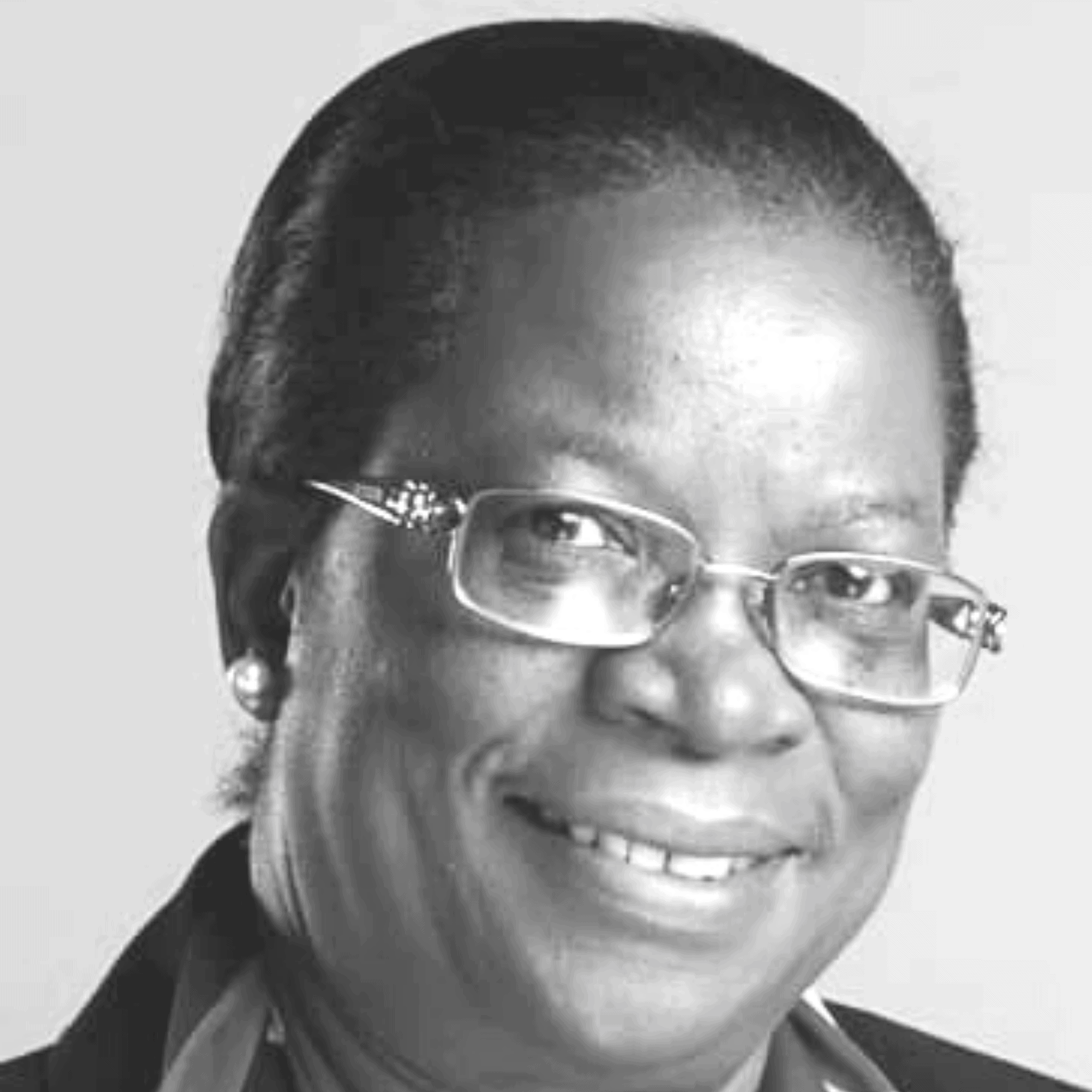 Zimbabwe Former Minister of Higher and Tertiary Education Science and Technology Development
More Speakers Coming Soon
French translation will be available for each of the webinars. Sign up now.
Une traduction en français sera disponible durant les webinaires. Inscrivez-vous.
Spanish translation will be available for each of the webinars. Sign up now. Habra traduccion al espanol para ambos "Webinars."
Swahili translation will be available for each of the webinars. Sign up now. Tafsiri ya Kiswahili itapatikana kwa kila moja ya wavuti. Jiunge sasa. Wasemaji wa Kiswahili watahitaji kuchagua idhaa ya \Kijeruman\ kusikia katika Kiswahili.
COVID-19 & Africa's Medical Response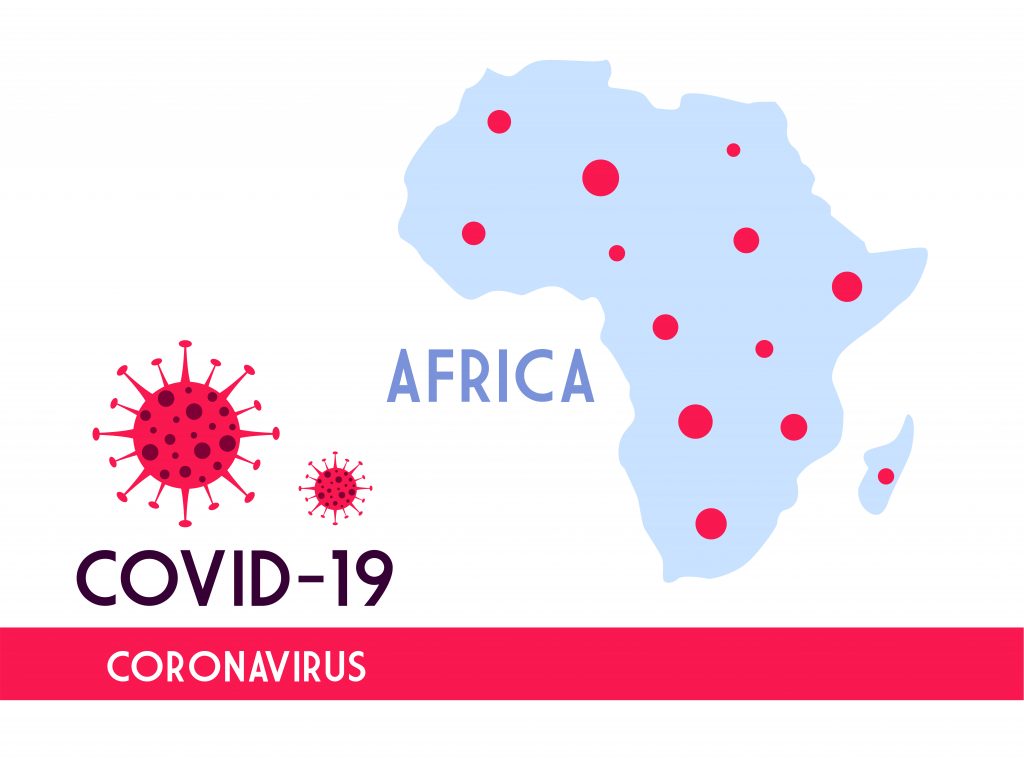 The central objective of this webinar is to help those vested in the future development of the continent toward a holistic understanding of the impacts and implications of the COVID-19 pandemic. This framework will bring together global and regional stakeholders to help participants garner a deeper understanding of the current medical issues surrounding this pandemic. This presentation is also in furtherance of our mutual goals of sharing best practices and advancing positive national and community responses going forward.
COVID-19 Impact on Education and Digital Ecosystem in Africa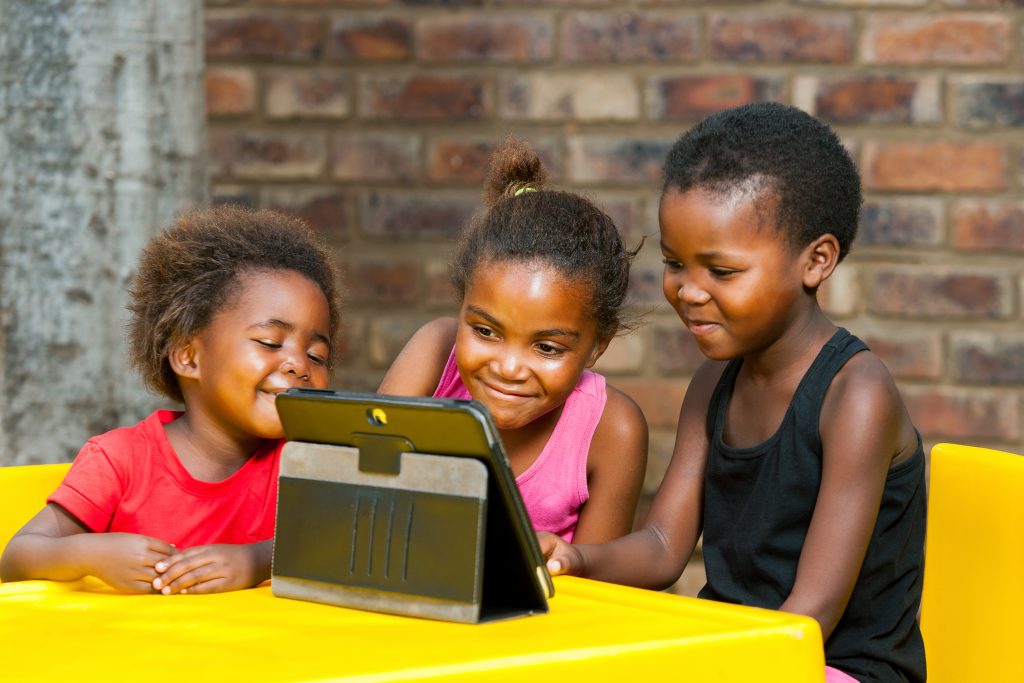 The central objective of this webinar is to help those attending better address the changing digital paradigms impacting education and information technology in a COVID-19 environment.
This webinar seeks to advance participant's understanding of the pandemic's impact on current educational and digital information delivery systems and forward-looking options available to maximize future opportunities in this vital space. This presentation also seeks to gather thought leaders in this space to share ideas and best practices that have been employed in coping with and advancing positive national responses to the pandemic's impact in this critical area of the continent's "social and technological infrastructure."
COVID-19 Economic Impact and Implications for Africa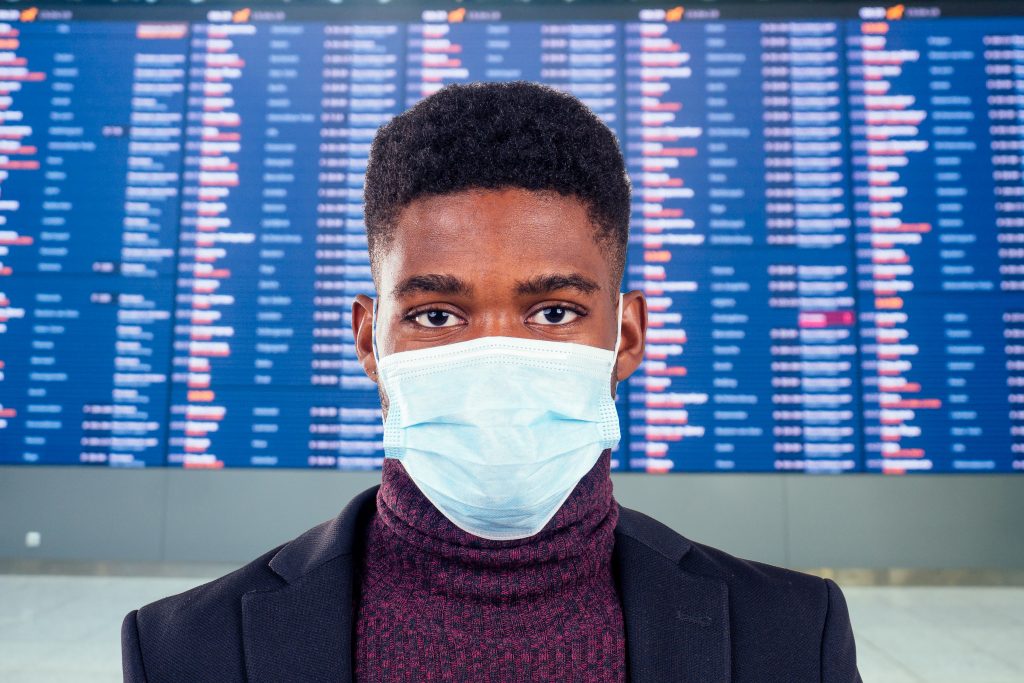 The central objective of this webinar is to help participants gather to foster a deeper understanding of the wide-ranging impacts of this global pandemic in the economic sphere…both globally and upon Africa as a region. This current pandemic has upended financial markets, economies and individual fiscal well-being. This presentation seeks to gather thought leaders in this space to share ideas and forward looking strategies needed to address the most pressing needs and advance steps required to begin the journey after COVID-19's initial critical period of impact.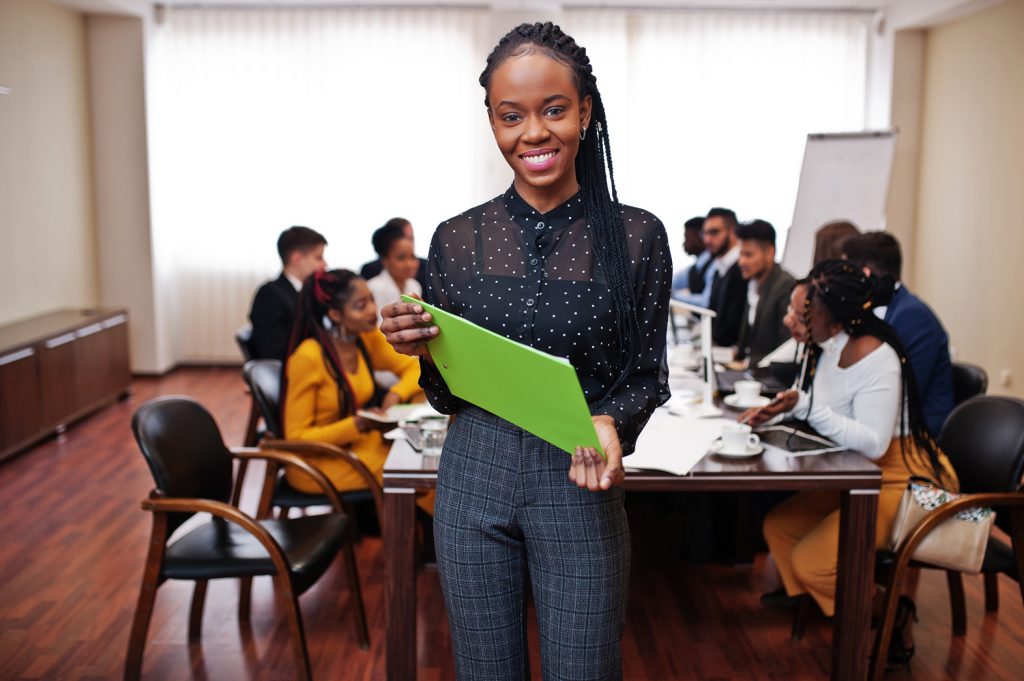 The central objective of this webinar is to help participants garner the new and exciting opportunities that a post COVID-19 environment can present for those equipped to respond and invest in the continent's future. This webinar seeks to advance participants' understanding on the seismic shifts in governing, as well as the economic and spiritual fabric of Africa's future. This presentation also seeks to gather thought leaders in this space to foster new insights and recommendations for positive, solution-directed responses if we are to come together and ensure the continent's most prosperous and best days, in every sphere of society, lie ahead of it and not behind.