Register today for september 16 Webinar
Our final webinar of the series is "Where Do We Go From Here?" on September 16th at 9:00 AM EST or 4:00 PM East African Time. We'll explore the greatest opportunities we have for advancing a truly positive African narrative in the future as well as learning from the past to set a trajectory for a unified Africa for the future.
The purpose of this series of webinars is to draw participants into the gift of African identity, giving thanks to God for making Africans with an identity and dignity which no one can diminish or remove.  Through historical and current periods and acts of injustice, many people picture Africa and Africans only through the distorted lens of suffering, poverty, or as the target for discrimination, oppression and many other negative images. This webinar series endeavors to present a clearer picture of Africans on the continent of Africa, as well as those Africans in the Diaspora, as a people with God given life-affirming identity and dignity worthy of acknowledged and impartial justice in this world.
The injustice that has been historically meted out to Africa and Africans through the transatlantic slave trade and the legacies thereof are real. The current expressions of injustice as the recent killing of George Floyd is but the latest evidence of this sad reality. There is need for a concerted effort on the part of committed Christians to expose these and address them comprehensively.  However, there is more. The Christian starting point is the fact that when God created human beings in His own image. That includes all people of every color. There is no basis for discrimination or injustice on the basis of race or color. Africans have identity and dignity given by God and nothing can devalue that. This series of webinars is aimed at addressing these and inspiring all to stand against injustice on the basis of race or color and work for the dignity of Africans and people of African descent.
To help us all better explore the dynamics of our current topic, our current webinar series will be moderator hosted panel discussions, giving our distinguished and experienced panelists the opportunity to respond to specific questions raised by the moderators, as well as participants as time allows.
1 PM GMT (Accra)
4 PM GMT+3 (Nairobi)
9 AM EDT (New York)
This webinar will focus on "Direction for Our Future" and seek to provide some positive options for addressing issues facing Africans around the world. Contrary to popular conceptions of Africa, God has made provision for a "New Africa" and this webinar will allow exploration of this vision with peoples and nations free from the past distortions and forging ahead towards God's future with hope and purposefulness. This hope is not just wishful thinking. It is rooted in what God is already doing.

The seminar will highlight many of these aspects of a new Africa, through inspiring dialogue, questions and insights of gathered experts exploring all God is doing in creating Africa and its peoples anew. The Moderator of this webinar is Prof. Delanyo Adadevoh. Panelists include Dr. Emily Obwaka and Bishop Ngwiza Mnkandla.
This webinar will focus on "Realities of Our Past" and seek to provide context/perspective on history, the transatlantic slave trade, slavery and its legacies, as well as the realities following emancipation. It is aimed at visiting the past, exploring the experiences of a marginalized people created in God's image for centuries through systemic injustices with a view of learning from it so that we can be more faithful to God in impacting the present towards a better God-given future. The Webinar Moderators are AFReG Board members Dr. Daryl Jones (Col, ret.) and Martha Jones (LtCol, ret.). Panelists include Dr Patricia Newton , Dr. Alexander Chisango and Rev. Dr. Setri Nyomi.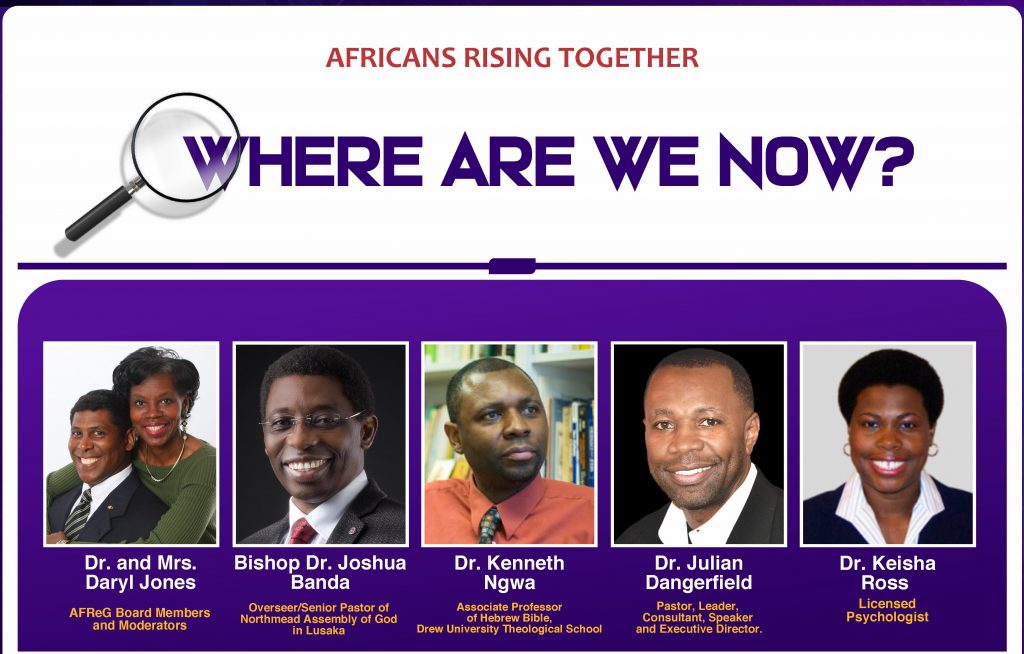 Current Crises and Opportunities in Our Present
1 PM GMT (Accra)
4 PM GMT+3 (Nairobi)
9 AM EDT (New York)
This webinar focuses on "Crises and Opportunities in Our Present" and seeks to highlight the current state of African challenges in this century, both in the Diaspora and on the Continent. It focuses upon a shared identity as "image bearers" of God Himself, as well as examining current areas of responsibility and reasons for hope. In spite of the injustice experienced in the past, where we are now is not all gloom and doom.

This webinar highlights some of the crises of Africans and people of African descent as well as the signs of good news and opportunities that affirm African dignity and hope. The Webinar Moderators are AFReG Board members Dr. Daryl Jones (Col, ret.) and Martha Jones (LtCol, ret.). The panelists include Dr. Keisha Ross, Dr. Kenneth Ngwa, Dr. Julian Dangerfield and Bishop Joshua Banda.
Wednesday, August 26, 2020
This webinar will be focused on "Hearing Current Voices," specifically the voices of young people. It features video vignettes from young people on their perspectives and feeling on pertinent questions of race and racial injustices, highlighting the feelings and perspectives of young people from the continent of Africa as well as from the Diaspora. We will explore how they feel communities can more faithfully respond to God and emerge from our current social challenges.

It will also feature young people in a panel discussion as well as some theological input from the Chairman of AFREG. The President of AFREG, Bishop Ngwiza Mnkandla will be moderating. Panelists include Tim Swain, Wongel Abate, Se'era Ricks and Prof. Delanyo Adadevoh.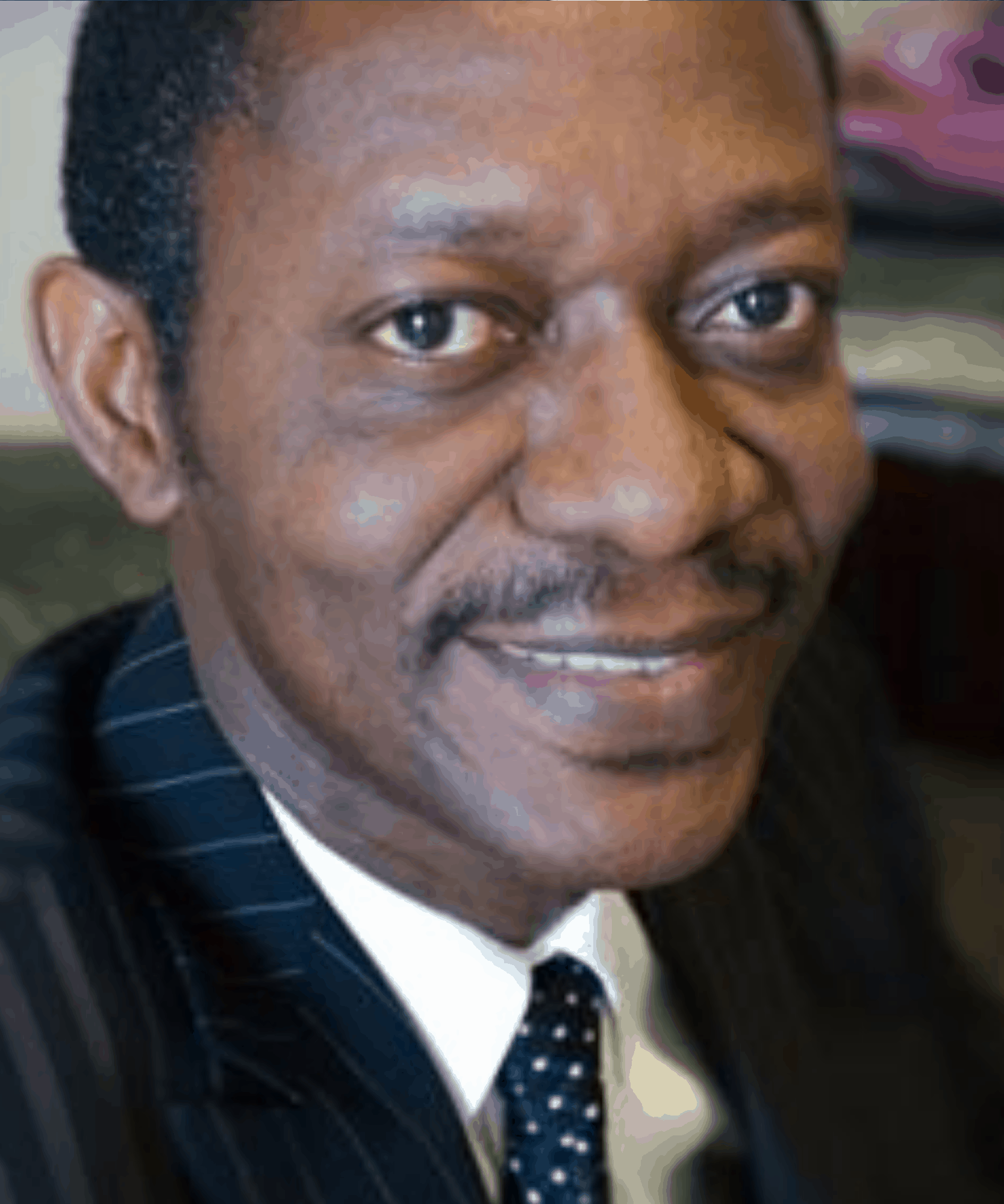 Prof. Delanyo Adadevoh
AFReG Chairman, International Leadership Foundation, Founder and President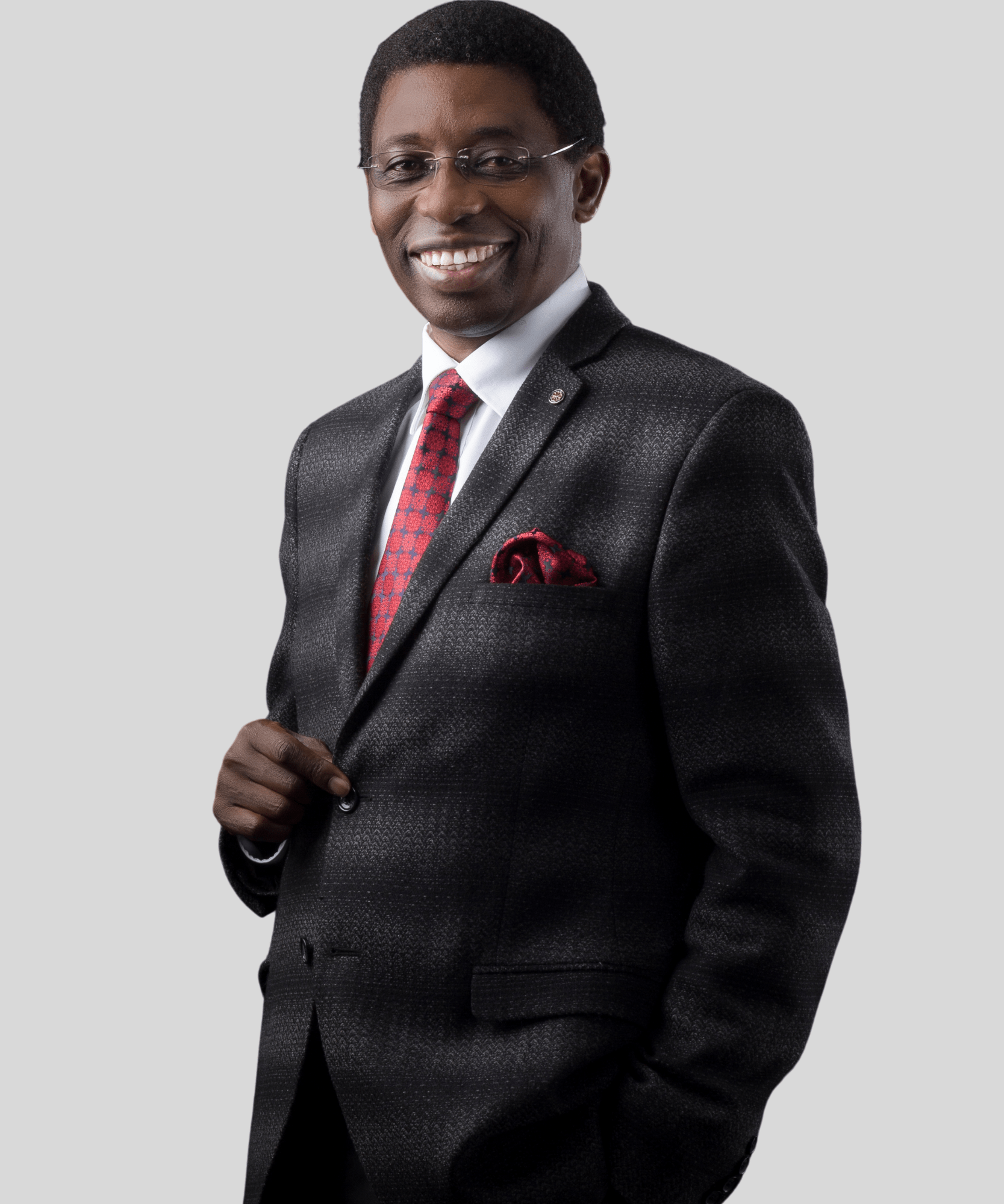 Bishop Dr. Joshua Banda
Overseer/Senior Pastor of Northmead Assembly of God in Lusaka, Zambia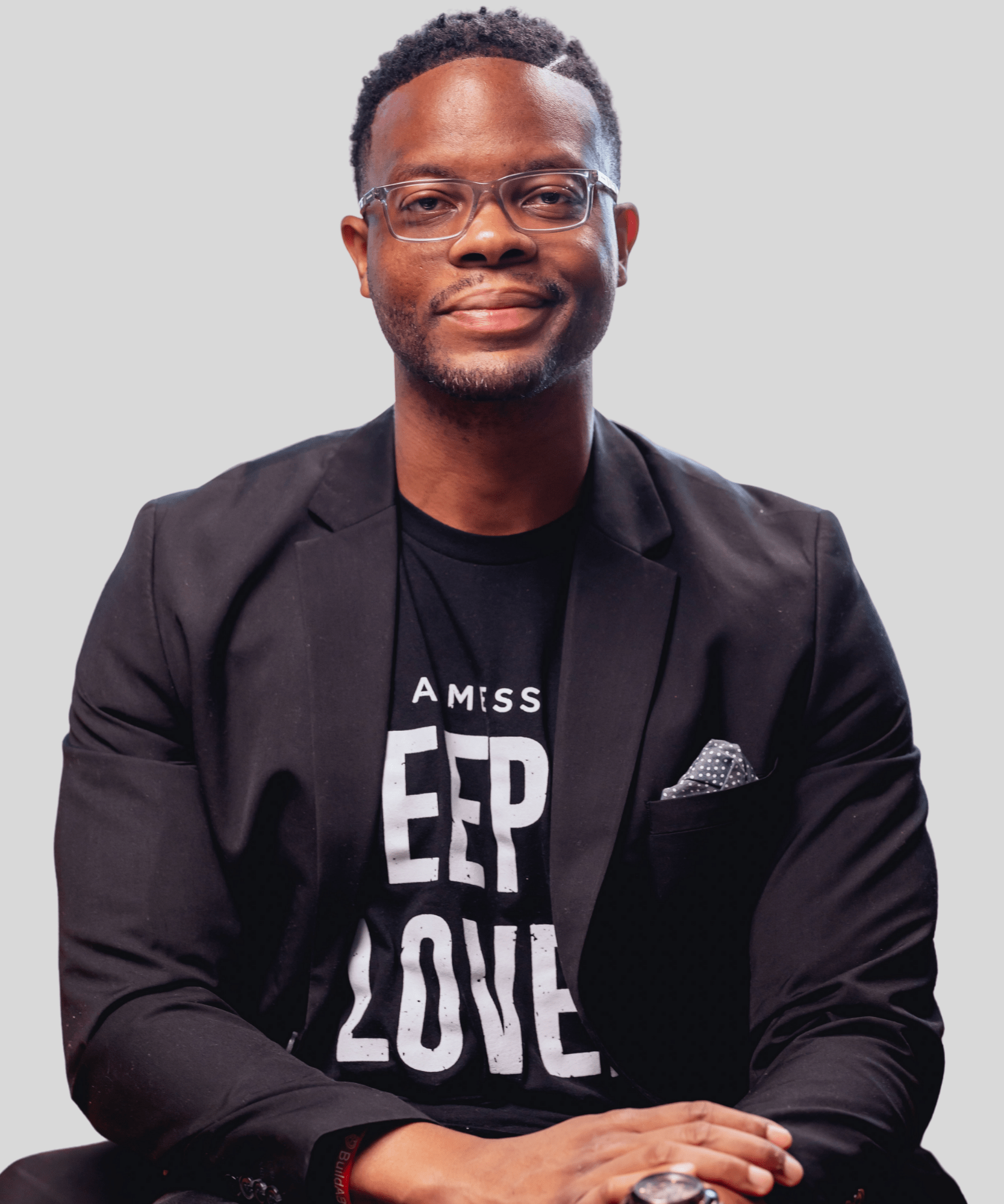 Mr. BJ Thompson
Life coach, speaker, and author
Rev. Dr. Setri Nyomi
Former General Secretary, World Communion of Reformed Churches (WCRC)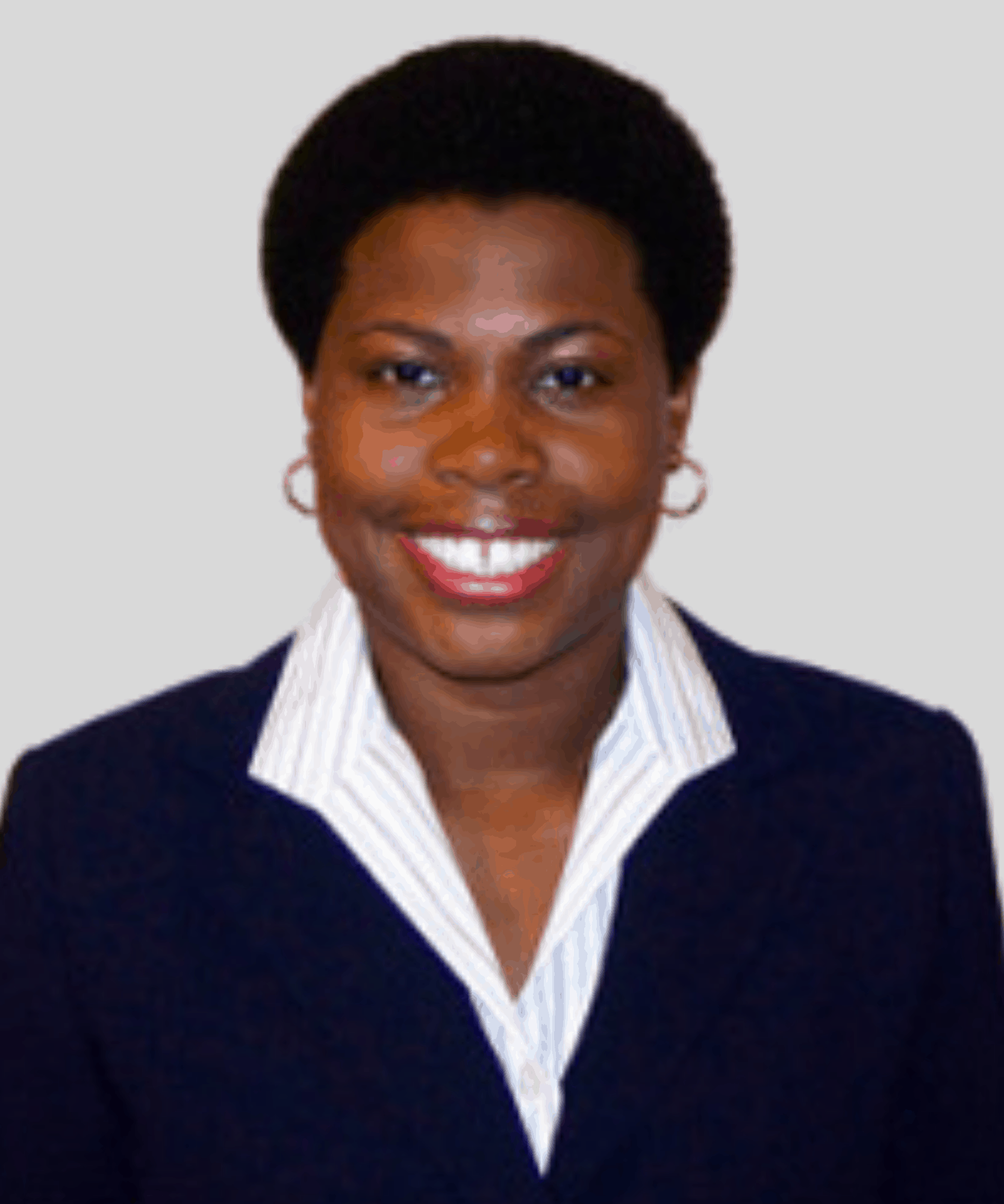 Dr. Keisha Ross​
Licensed Psychologist​
Dr. Patricia Newton
CEO & Medical Director of the Black Psychiatrists of America.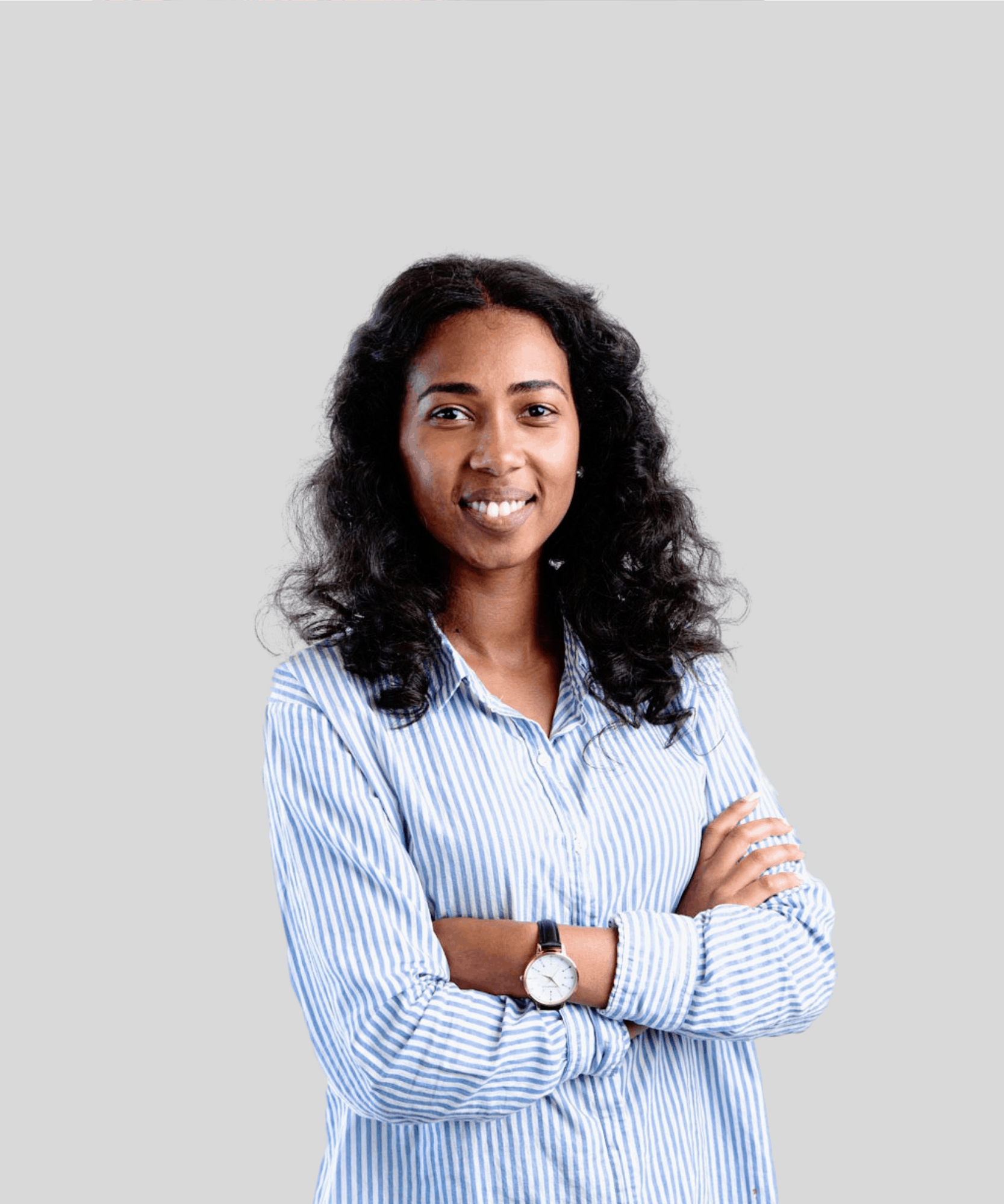 Mrs. Wongel Abate
Co-Founder of Bete-Semay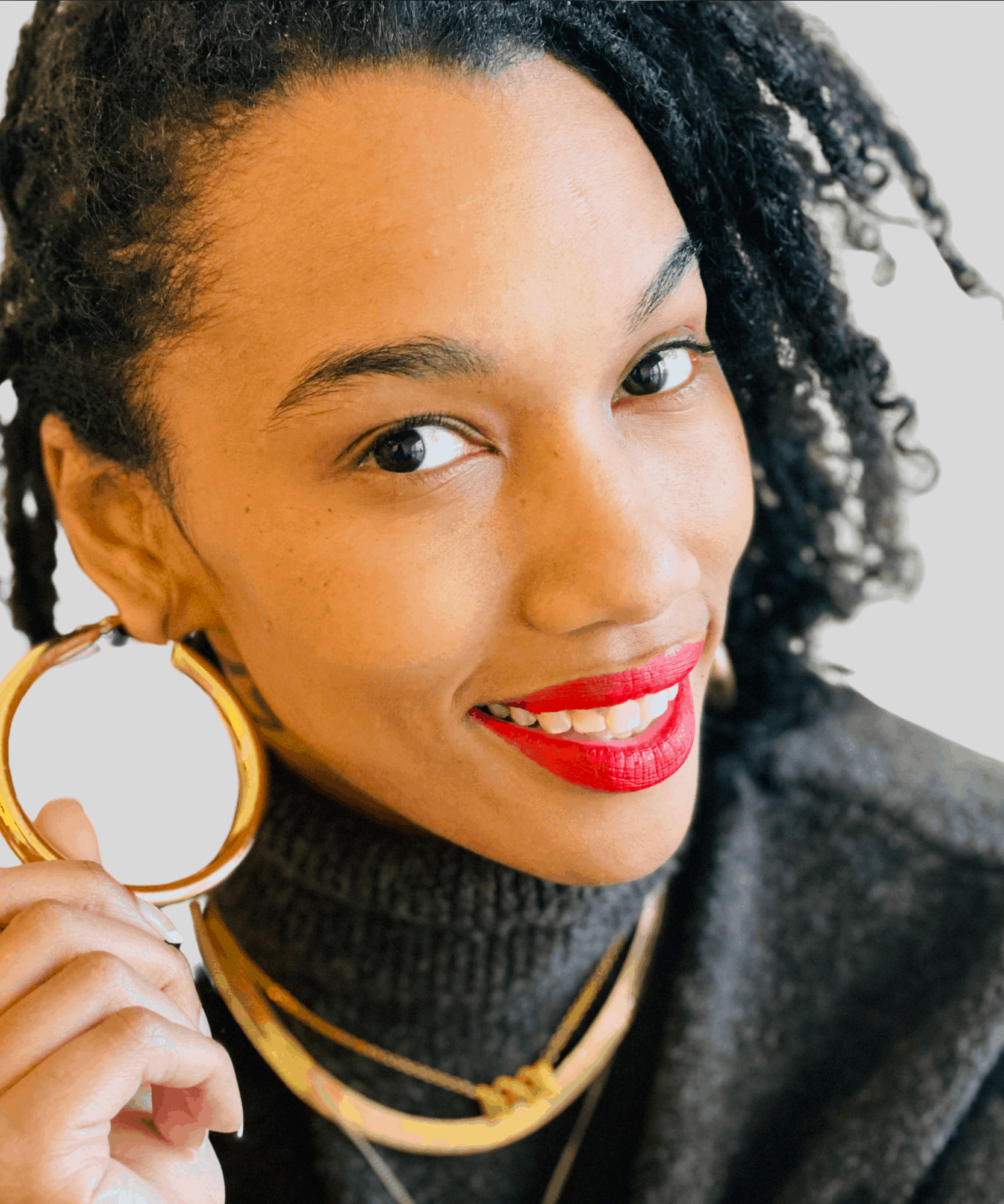 Mrs. Se'era Spragley Ricks
Community Manager, PRX Podcast Garage D.C.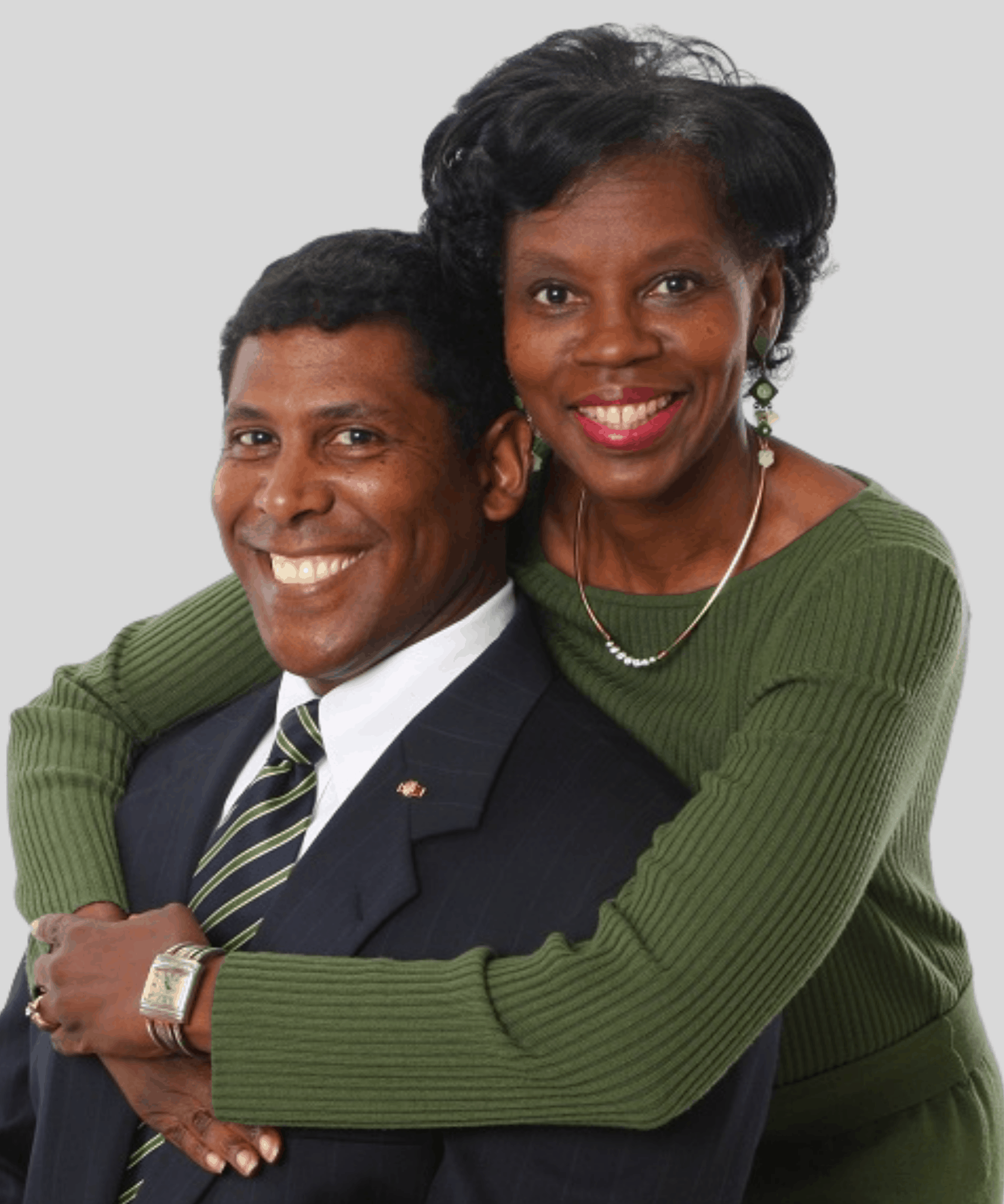 Colonel Daryl Jones (Ret.) and Lt. Col. Martha Stevenson-Jones (Ret.)
Military Ministry of Cru, International Directors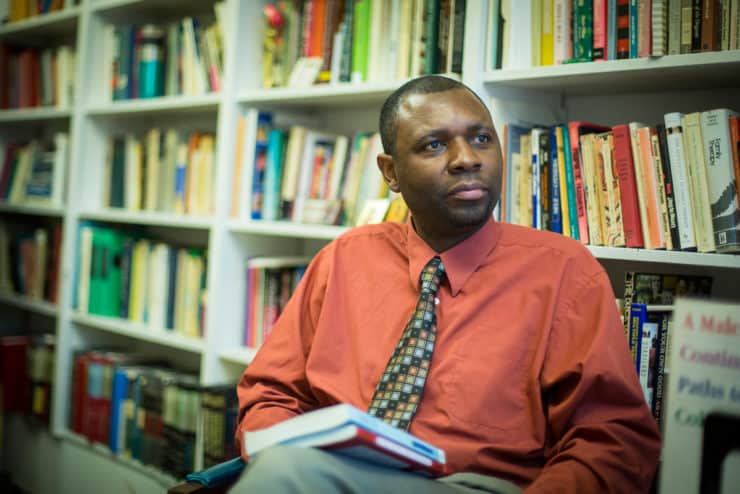 Dr. Kenneth Ngwa
Associate Professor of Hebrew Bible, Drew University Theological School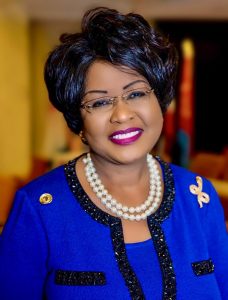 Founder, President and Chief Executive Officer of the African Diaspora Development Institute ADDI and former Permanent Representative to the African Union Mission
More Speakers Coming Soon
French,Spanish and Swahili translation will be available for each of the webinars. Sign up now.
Une traduction en français sera disponible durant les webinaires. Inscrivez-vous.
Habra traduccion al espanol para ambos "Webinars."

Tafsiri ya Kiswahili itapatikana kwa kila moja ya wavuti. Jiunge sasa. Wasemaji wa Kiswahili watahitaji kuchagua idhaa ya \Kijeruman\ kusikia katika Kiswahili.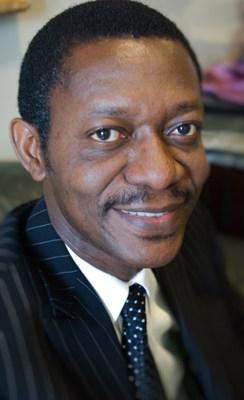 Prof. Delanyo Adadevoh
AFReG Chairman
Delanyo Adadevoh is Founder and President of the International Leadership Foundation (ILF). For more than four decades, he has shared insights and experiences regarding leadership development with tens of thousands of students, professionals, religious leaders, executives, diplomats and heads of state. Adadevoh has a Ph.D. in Interpretation Theories from Leeds University, England. 
He has a passion to see Africa and the world transformed with the unique distinctive of compelling moral visions based on God-centered values. To this end Adadevoh helped found the ILF with the objective of developing leaders of integrity who have the competencies to spearhead holistic transformation in Africa and beyond. The operations of ILF, with the global headquarters in Accra, Ghana, have expanded from Africa to Latin America, Europe and Asia. Delanyo Adadevoh also serves as Chairman of the African Forum on Religion & Government. A citizen of Ghana, he has also lived in Nigeria, Kenya and Zimbabwe. Prof. Adadevoh and his wife, Elizabeth, have a son and two daughters and currently reside in Orlando, Florida, USA.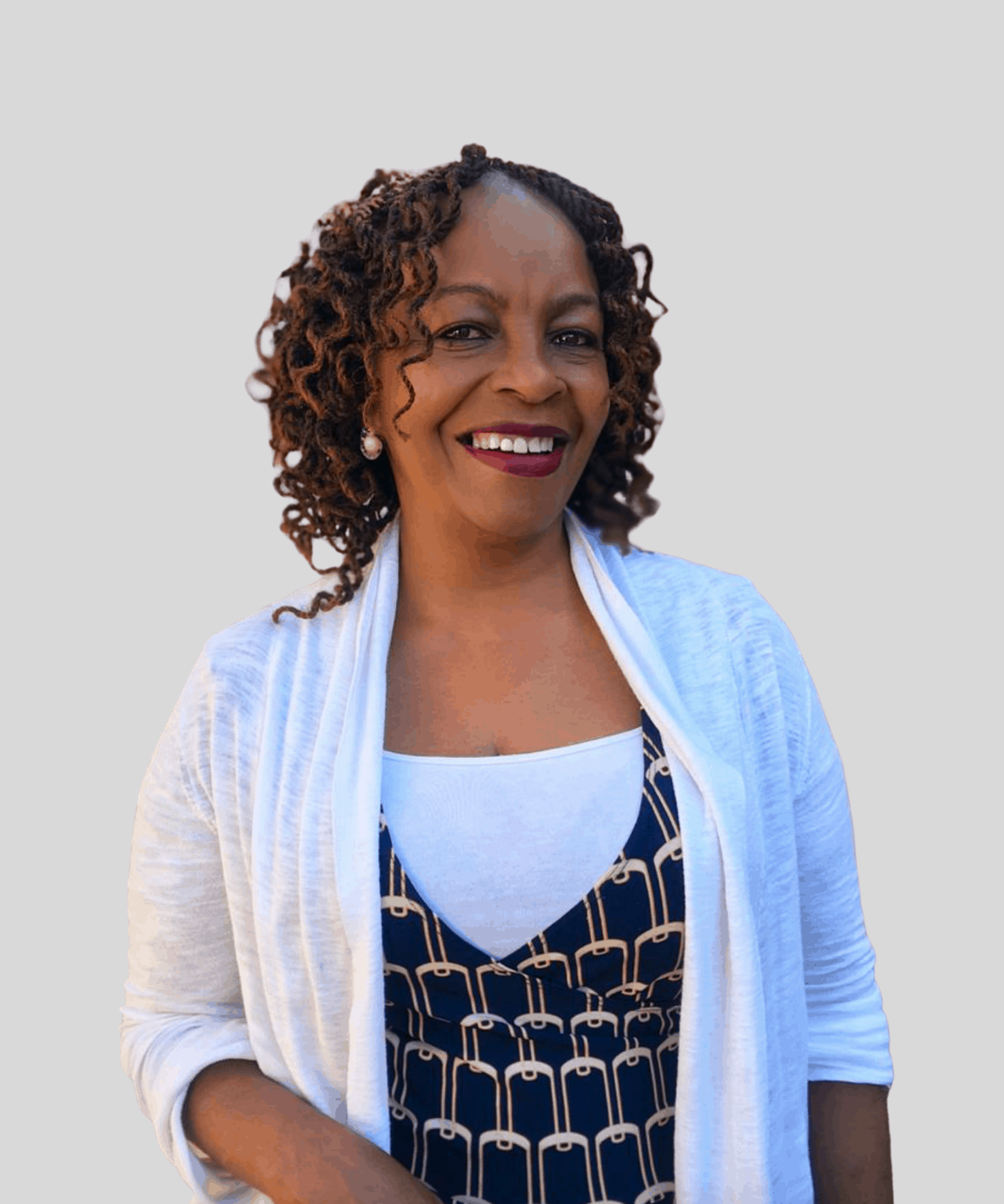 Dr. Emily Obwaka​
Executive Director, Teen Challenge of Kenya
Dr. Emily Obwaka is a Christian leader in Africa with over 20 years of experience working in the government, local and international NGOs. As a public health specialist she has served as an advocacy and communication specialist with the Johns Hopkins University/Center for Communication Programs (JHU/CCP) for several years based in Kenya including as the Regional Technical Advisor. She has undertaken several public health consultancy assignments in Africa with local and international organizations. In the corporate world, she has served in the area of telehealth and telemedicine setting up business for overseas companies in Kenya; Hello Doctor South Africa and Dactari Health from India.

In Christian organizational leadership, Dr. Obwaka served as the Continental Coordinator for the Pan African Christian Women's Alliance (PACWA) of the Association of Evangelicals in Africa (AEA) for several years. She led work in holistic transformational development with Life in Abundance where she now serves as a board member. She is currently the Executive Director of Teen Challenge Kenya – a ministry that helps men and women out of addiction to alcohol and other life-controlling issues. Dr. Obwaka is an ordained minister with Christ is the Answer Ministries (CITAM) and represents the church as a chaplain at the Nairobi Hospital, as well as on HOPE FM radio to answer life questions from a Biblical perspective.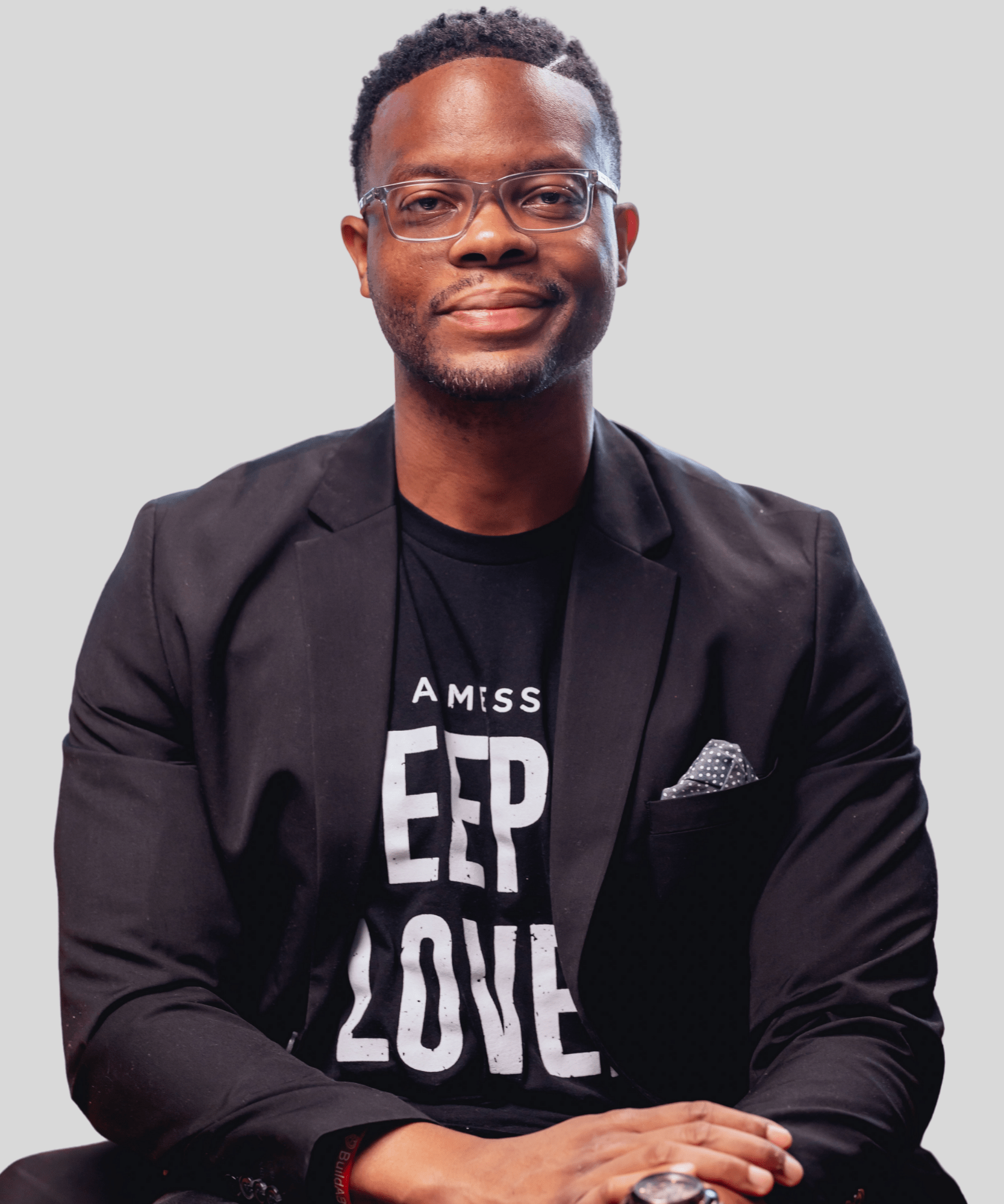 Mr. BJ Thompson​
life coach, speaker, and author
BJ is a life coach, speaker, and author. Along with Grammy award-winning artist Lecrae, he helped launch the 116 Movement (pronounced one-one-six), one of the most significant faith movements in recent history. 

He expanded ground breaking racial reconciliation work in Memphis, TN. Bj has been featured in magazines such as CNN, NYDAILY News, Relevant Magazine, Christianity Today, Barna, Buzzfeed & many other publications. Over the past twenty years, BJ has worked with tens of thousands of individuals and couples all over the world, helping them experience personal and relational growth. 
Currently, BJ serves as the executive director for Build a Better Us. He has a bachelor's degree in sociology from the University of North Texas and a master's degree in from Union University. He and his wife Vanja have been married eighteen years and live in Atlanta with their three children.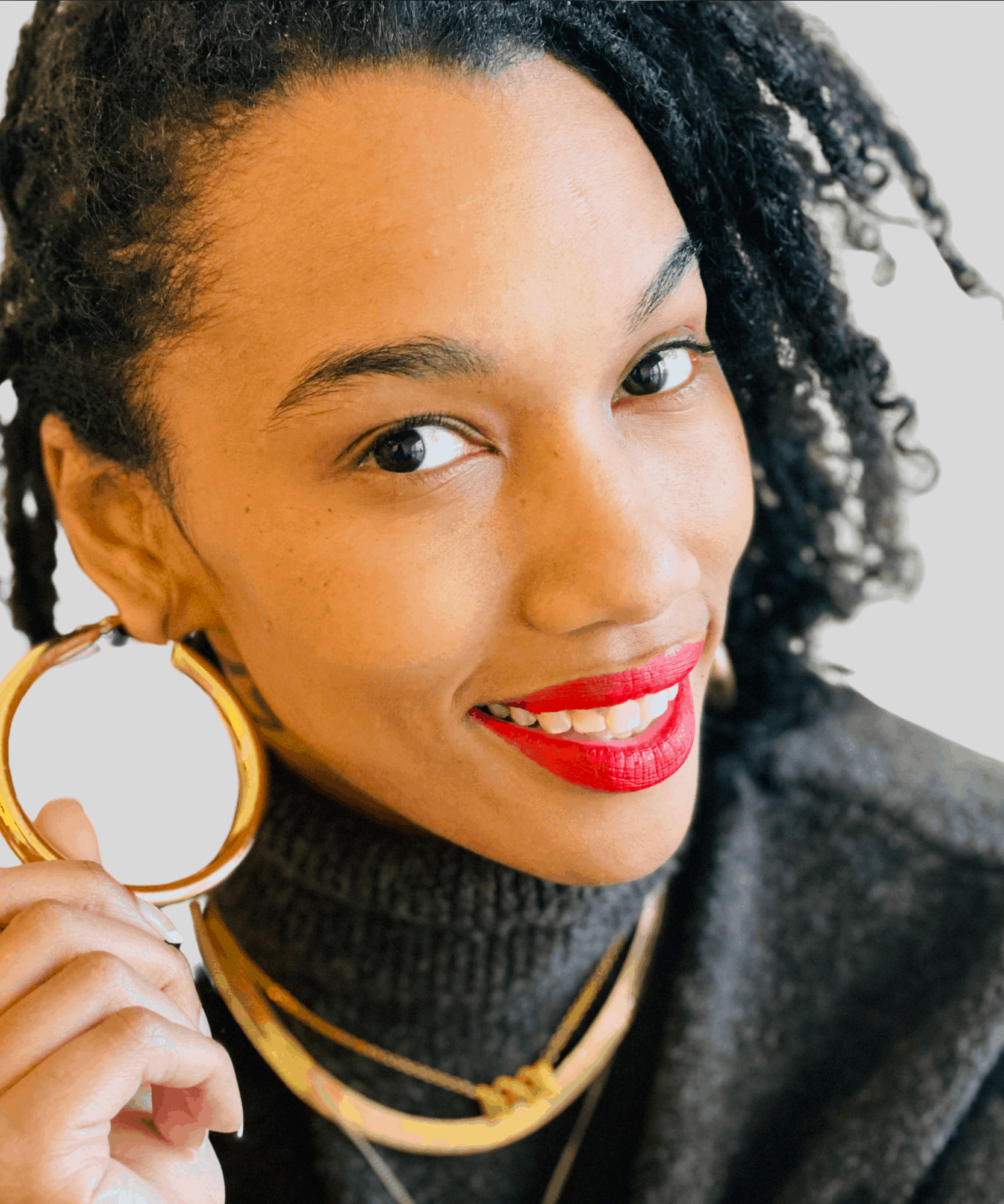 Mrs. Se'era Spragley Ricks​
Community Manager, PRX Podcast Garage D.C.
Se'era Spragley Ricks is the Community Manager at the PRX Podcast Garage D.C. The focal point and catalyst of her goals has been uplifting diverse, innovative and underrepresented voices. She has sought out opportunities to engage and collaborate with her community to serve, build partnerships and bring amazing content that resonates and connects the District. 
 

Prior to the Podcast Garage, Se'era specialized in marketing, events and special projects at WAMU 88.5, Daily Press Media Group and Christopher Newport University's Ferguson Center for the Arts. Now she's continuing that work by helping to remove barriers for independent podcasters, providing a platform for diverse voices and ensuring the Podcast Garage is a welcoming space that celebrates the vibrant culture of the DMV. You can learn more about Se'era at
seerasharae.com
.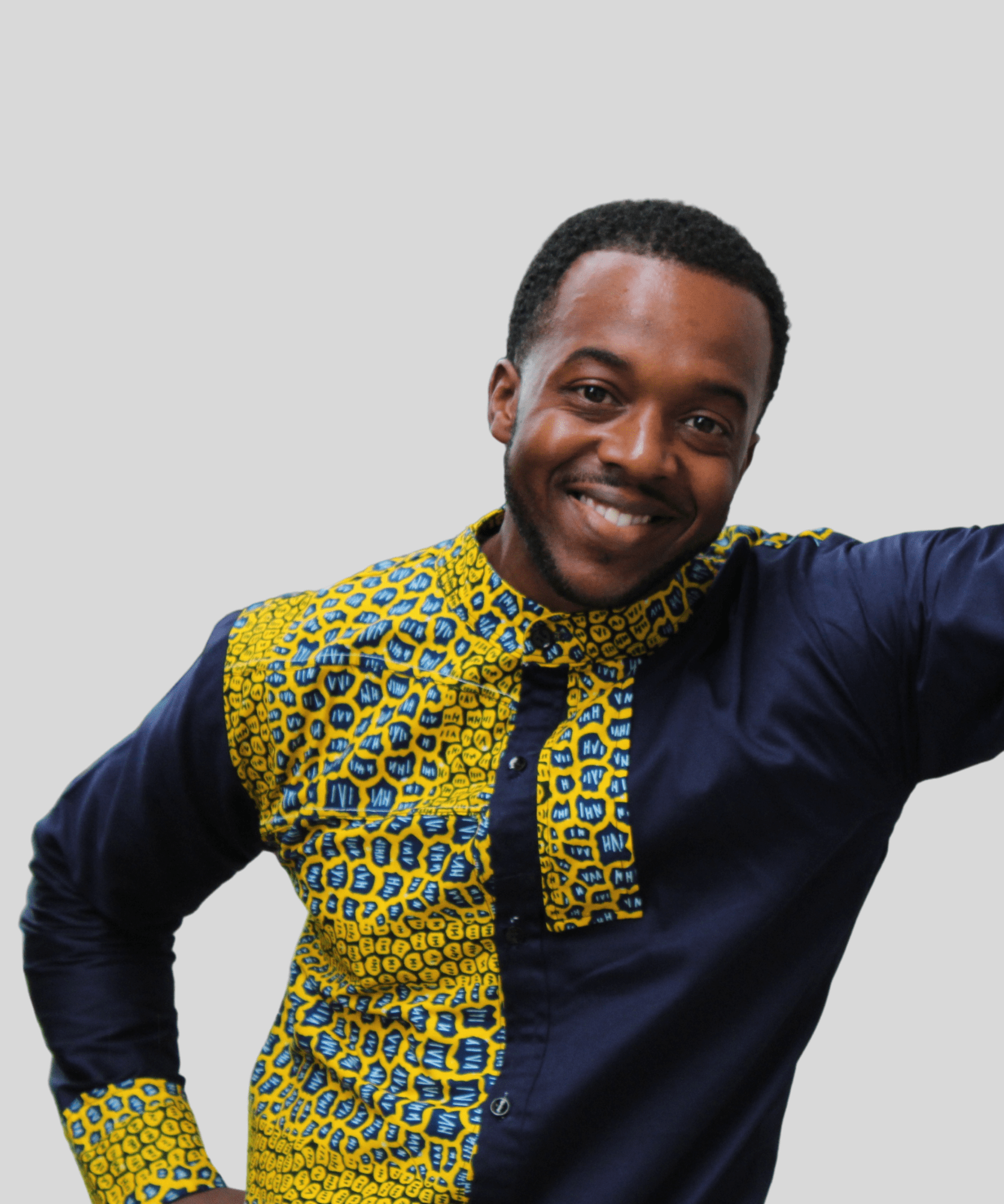 Mr. Tim Swain​
Co-founder of Anidaso 360
Mr. Tim Swain is an award-winning poet, educator, and catalyst for social change. He has used poetry to transform thousands of lives across the globe and has been the keynote speaker at dozens of conferences, colleges and churches. Swain has headlined venues in Mexico and Africa focusing on empowerment through literacy, as well had his work serve as the inspiration for Why I Write, a national anti-bullying campaign in London, England. 

He is co-founder of Anidaso 360 which is an organization that strives to revitalize disenfranchised communities through education, economic, and social advancement by facilitating cultural immersion experiences.

He holds a M.Ed. from Texas State University-San Marcos and works diligently to improve the lives of disenfranchised communities through the performing arts, mentoring, and community empowerment programs.
Wongel A. Abate is an Ethiopian journalist, communications expert, and entrepreneur. After graduating from Addis Ababa University in 2016, she co-founded Bete-Semay Creative media, a full-service advertisement and communications agency. Based in Addis Ababa, Ethiopia, it is staffed with 14 young and ambitious professionals. It is now in the process of launching a second office in Lusaka, Zambia. (Bete-semay.com)

In November 2018, Wongel published Vintage Addis Ababa, a photo-book she co-authored with Philipp Schütz. Vintage Addis Ababa was turned into a book after it ran as a digital campaign exploring the city's history through photographs of everyday people. (vintageaddis.com)

Passionate about Africa's transformation, Wongel also lead the Young African Think'rs (YAT) — a network of young people who are inspired by the African Union's Agenda 2063 and highly convicted of the potential within them to bring it to reality. Over the years, Young African Think'rs has brought together hundreds of bright minds from Africa and the diaspora at it's conventions held at national and continental levels. (https://www.youngafricanthinkrs.com/)
Wongel married her husband Ryan J. Banda, in December, 2019, and has since been based in Lusaka, Zambia.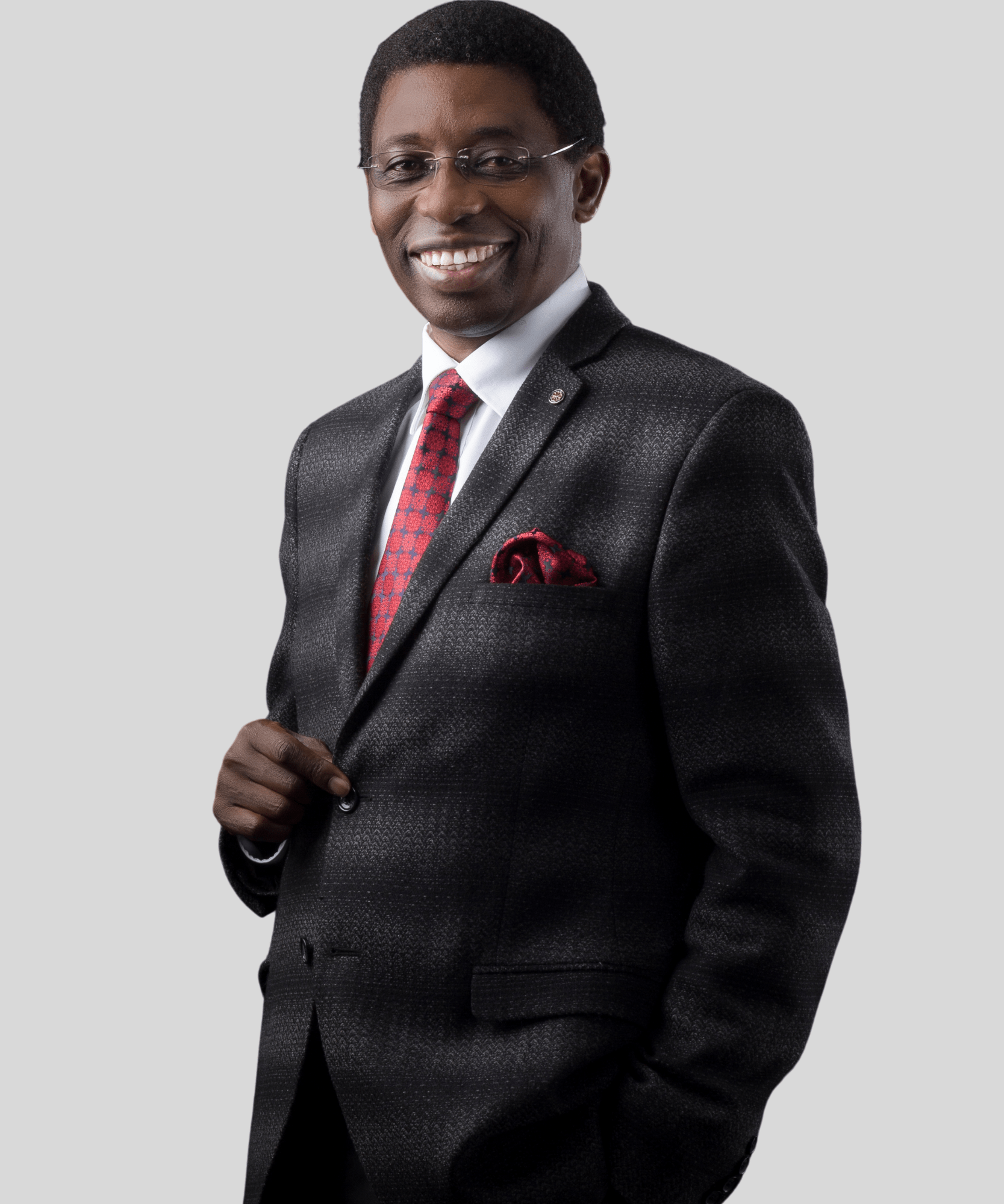 Bishop Dr. Joshua H.K. Banda
Overseer/Senior Pastor of Northmead Assembly of God in Lusaka, Zambia
Bishop Dr. Joshua H.K. Banda, is Overseer/Senior Pastor of Northmead Assembly of God
in Lusaka, Zambia
and President of the Pentecostal Assemblies of Africa (PAOA) Southern Africa Region, overseeing 4000+ congregations in 10 countries while serving on the Global board of the Africa Forum on Religion and Governance (AFREG) and as its national Team Leader for Zambia.
Dr Banda is a diligent Bible Expositor and highly respected as a moral and spiritual leader of integrity, by successive Zambian Governments. He has initiated high level peace-building and reconciliation processes
among key political leaders, to foster national unity and is passionate about sustaining cohesion and social justice in society, by speaking boldly to cross-cutting contemporary issues, globally. He is part of the Advocacy, Conflict Resolution and Peace building Sub-committee of the Evangelical Fellowship of Zambia (EFZ), has founded significant humanitarian initiatives internationally and is co-chair of the African Union's Inter-Faith Dialogue Forum (AU-IFDF), Southern Africa Regional Platform.
In 38 years of multi-faceted Christian Ministry, Dr Banda
'
s core areas of study have included Theology, Leadership, Mission & Development Practice and HIV/AIDS Social policy (PhD, from the Oxford Centre for Mission Studies / Middlesex University, UK).
He remains engaged in the Health & Education sectors as a Senator at the Lusaka Apex Medical University and a Chancellor of the City University of Science and Technology (CUST). He contributes annually as Adjunct Lecturer for the Oxford Centre for Religion and Public Life & Stellenbosch University Joint PhD Programme in the subject of
Research that measures Impact
.
Dr. Banda is married to Pastor Gladys for 33 years and they have three adult children (30, 27 & 24) and one teenager (17) plus the latest addition of a daughter through marriage of their oldest son!
Dr. Dangerfield resigned from an illustrious career in Software Engineering, to serve the ministry of Shalom Outreach as its Executive Director.  He proudly serves on the Board of Directors for Wycliffe Bible Translators and mentors pastors and leaders in several nations.

 He has a Bachelors degree in Business Management and has completed his Master of Arts degree in Leadership, Evangelism and Mobilization at Columbia International University in Columbia, South Carolina.  He has also completed his doctoral studies at Virginia Union University with a focus on cross cultural ministry.
Following receiving a vision to establish Shalom Outreach, Dr. Dangerfield successfully trained and equipped pastors, medical doctors, teachers, social workers, and young people for missionary travel into the continents of Africa and South America. Dr. Dangerfield serves as facilitator in connecting human needs with resources. He devised strategies with ambassadors to the United Nations from African Countries to confront the HIV AIDS pandemic and to confront the social ills that exist within their nations.  As a church planter, he has fiercely sought to transform entire communities with a careful balance of outreach and social action.
Through much research, careful examination and inquiry, he has mobilized thousands of African Americans to participate in short-term missions activities and this connection has helped foster salvation, food for the hungry, clothing for the naked, medical care for the sick and visitation to those in prison.  
In the United States he has organized the mission efforts of over 25 churches, ministries and not for profit organizations, which has resulted in over 54,000 people coming to Christ.  His intense training and its subsequent manual has been reproduced by other organizations and continues to serve and establish policy across the world.
Dr. Dangerfield's perspective is informed by over 29 years of ministry experience and he has traveled to over 40 countries executing strategies that lift humanity while expanding God's Kingdom.  He is a sought after preacher and facilitator who has a unique gifting to inspire others to join God in advancing the Kingdom.  Dr. Dangerfield is passionate about his pursuit to know God and to make Him Known.  
Keisha Ross, Ph.D. was born in Guyana having migrated to the United States with her family when she was three years old. She spent her early formative years in Brooklyn, NY and middle school to college years in the greater Atlanta, GA area. Dr. Ross graduated from Saint Louis University with a Ph.D. in Clinical Psychology and completed an APA accredited predoctoral internship in Clinical Psychology at St. Louis Consortium. Prior to joining the VA staff, she has practiced in school based, independent, community mental health, and corrections settings. Her specialty areas include: treating and understanding complex trauma, racial/ethnic diversity, religion/spirituality, inclusion and cultural competence; leadership and advocacy. Her theoretical orientation for individual psychotherapy is integrative including cognitive behavioral therapy and psychodynamically-based theories; as well as implementation of other evidence-based treatments, such as Mindfulness Based Stress Reduction (MBSR).
 Dr. Ross' professional affiliations and advocacy include membership to American Psychological Association (APA); Missouri Psychological Association (MOPA); and local St. Louis Chapter of the Association of Black Psychologists (ABPsi). Dr. Ross is Past President of MOPA (2017-2018) and founding Chairperson of MOPA's Diversity Committee. She also served as MOPA's Diversity Delegate Representative at APA/APAPO State/Practice Leadership Conference in 2013, 2016, and 2017. She maintains small independent practice focused on conducting psychological evaluations for children and adults; as well as parenting assessments and providing expert testimony for child custody evaluations. She also is Adjunct Faculty at Saint Louis University, and guest lectures in other university settings.
As Owner of New Horizon Psychological Services, LLC Dr. Ross provides national and international trainings on diversity and inclusion; and cultural competence with an emphasis on the impacts of historical/intergenerational trauma on communities of color. She volunteers in the community for faith-based organizations providing psychoeducation on mental health to faith leaders, to assist in decreasing stigma among the religious/spiritual population. In her spare time, she enjoys traveling, spending time with family, bike riding, gardening, and practicing holistic healing, such as Mindfulness, Reiki, and Aromatherapy.
Dr. Patricia Newton is presently the CEO & Medical Director of the Black Psychiatrists of America. She is President & Medical Director of Newton & Associates, PA, specialists in Psychiatry and Behavioral Medicine. She has served as Asst. Prof. of Psychiatry at Johns Hopkins School of Medicine and Johns Hopkins School of Public Health as well as a past examiner for the American Board of Psychiatry. She was Chairperson of the Department of Psychiatry at the former Provident Hospital (Baltimore, MD).


Dr. Newton is a graduate of Washington University School of Medicine (St. Louis, MO) where she served on the faculty after residency training at the Barnes Hospital Group before relocating to Baltimore. She holds a Masters Degree in Public Health from Johns Hopkins School of Hygiene and Public Health (Baltimore, MD), a Masters Degree in Molecular Biology from Peabody College – Vanderbilt University (Nashville, TN) and a B.S. Degree in Pre-Medicine & Biology from University of Arkansas at Pine Bluff and special courses in languages and culture at the Universidad Nacional Automa de Mexico (Mexico City, Mexico). Dr. Newton is the host of a weekly radio show entitled "Mindful Moments with Dr. Pat" (No fluff… No gruff… Just facts)

Dr. Newton has served as a consultant to the National Institutes of Mental Health and several Fortune 500 companies and has been the host of several radio shows in the Baltimore/Washington, DC area. She is a published author and frequently lectures on a national as well as international level.
Dr. Newton is currently in the process of a book launch entitled, "Post Traumatic Slavery Disorder" which will be in three languages later this year (English, Spanish and Portuguese). She has worked with traditional and indigenous healers of South America, Ghana, Senegal and South Africa and she is an enstooled female king and queen mother in the Ashanti region of Ghana. She is a divisional chief (Dompiahene) of the Agogo Traditional Area. She is one of the first females to serve in this capacity and has full rights afforded Ashanti royalty
Rev. Dr. Setri Nyomi ​
Former General Secretary, World Communion of Reformed Churches (WCRC)
Rev. Dr. Setri Nyomi is a Ghanaian pastoral theologian. Dr. Nyomi was the General Secretary of the World Communion of Reformed Churches (WCRC) – formerly the World Alliance of Reformed Churches (WARC) from April 2000 to August 2014. He was the first non-European General Secretary of this church family that unites Presbyterian, Reformed, Congregational, Waldensian and some Uniting Churches globally – serving more than 80 million Christians in about 108 countries.  He served as Visiting Professor in Princeton Theological Seminary, USA in 2016 and as Visiting Professor in the Theology Faculty of the University of Goettingen, Germany in 2018. 

Rev. Dr. Setri Nyomi is currently a Senior Lecturer in Trinity Theological Seminary, Legon (Ghana) and the District Pastor of the Evangelical Presbyterian Church in Adenta, Ghana.  Dr. Nyomi is an ecumenical leader known for his commitment to the mission of the church and its relevance to the 21st century and to the church's role in being a beacon for justice in the world today.  He is also very committed to Christian unity and ecumenical engagement. 
He is married to Mrs. Akpene Esther Nyomi; they have three adult children.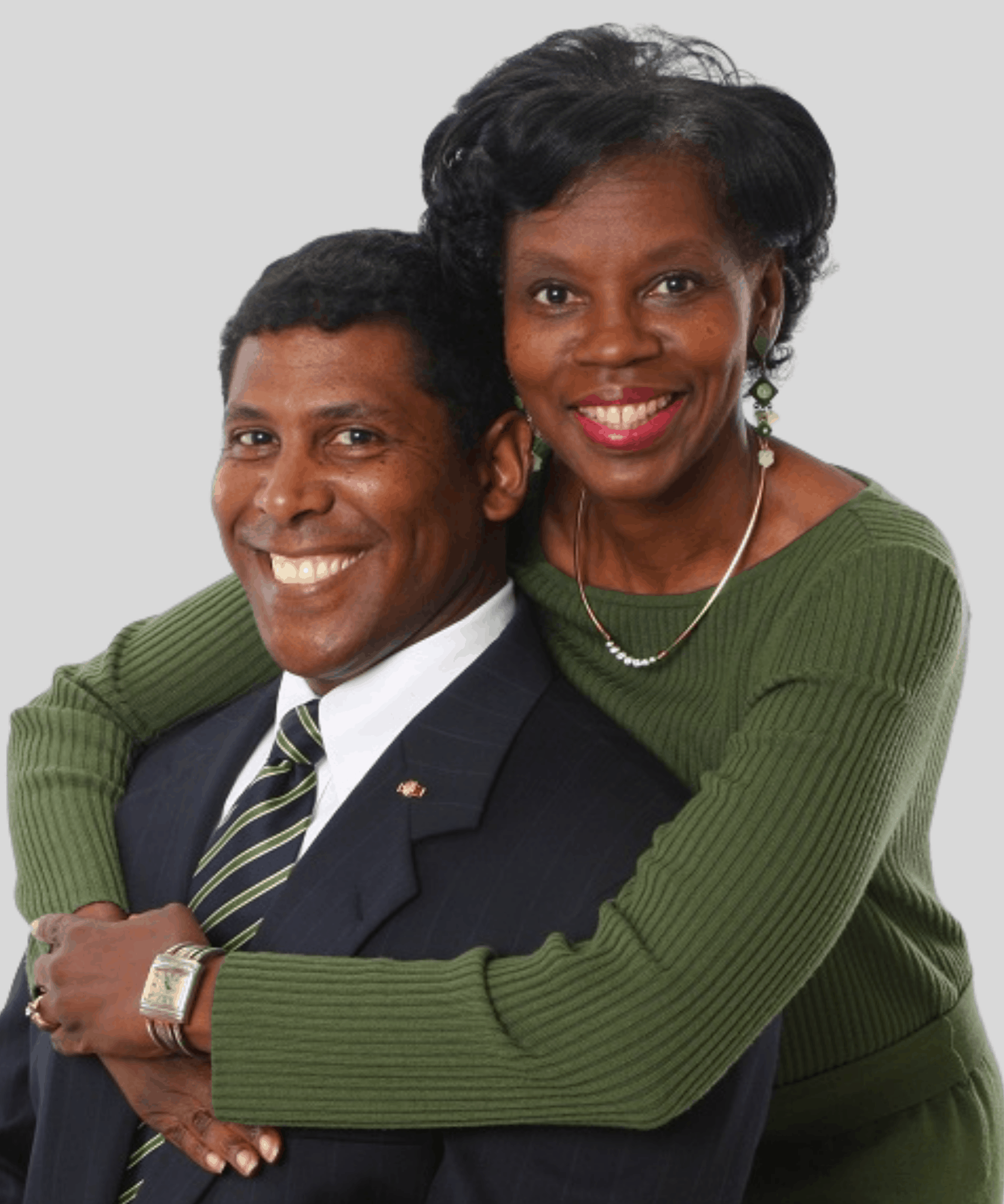 Military Ministry of Cru, International Directors.
AFReG Board Members, Colonel Daryl Jones (Ret.) and Lt. Col. Martha Stevenson-Jones (Ret.) are both  U.S. Air Force Academy graduates, each completing successful 20+ year flying careers before retiring in 2003 and accepting the call into full-time ministerial positions.  They have served as Pastors, Missionaries in Asia and  currently serve as the International Directors for the Military Ministry of Cru (Campus Crusade for Christ is known as Cru in the US). 
Daryl and Martha's primary responsibilities include serving with indigenous leaders in over 35 nations bringing the gospel message of hope and healing to the international military (police, customs, immigration, gendarmeire) members and their families. They also assist with global discipleship training; marriage support and mentoring leaders in building spiritual movements in countries such as Kenya, Nigeria, Cameroon, Cote d'Ivoire, Mongolia, Ukraine, Romania, Ecuador, Honduras and the Philippines.
Daryl and Martha have been married for over 37 years and are blessed with three adult children. They live in Newport News, Virginia, USA.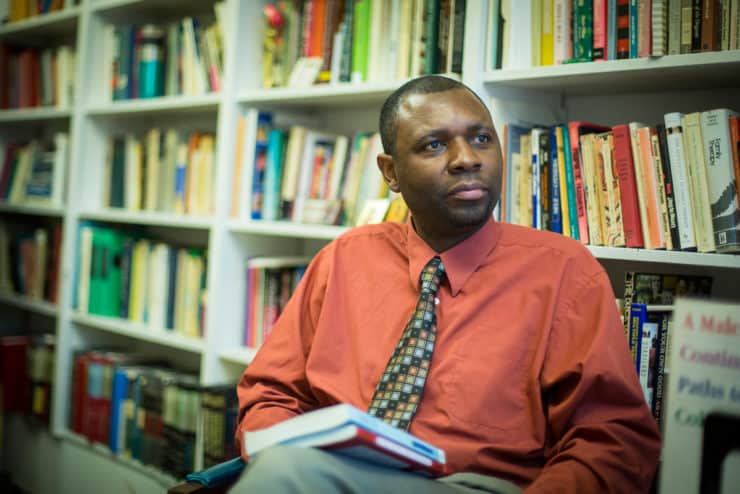 Dr. Kenneth Ngwa ​
Associate Professor of Hebrew Bible, Drew University Theological School
Kenneth Ngwa is Associate Professor of Hebrew Bible, Drew University Theological School.
Dr. Ngwa holds Th.M. (2000) and a Ph.D. (2005) from Princeton Theological Seminary; and a Masters of Divinity (1995) from the Faculty of Protestant Theology in Cameroon. Kenneth and teaches introductory and advanced courses on the Hebrew Bible, covering topics from Theodicy to Religion and Health in the Bible to Africana interpretations of the Bible.
Kenneth is an ordained minister with the Presbyterian Church. He served as the convener of the Center for Christianities in Global Contexts (CCGC) at Drew Theological School (2010-2013).
Kenneth is the co-chair of the African Biblical Hermeneutics section of the Society of Biblical Literature; a board member of the Global Health Catalysts organization; the Director of the Religion and Global Health Forum at Drew; and the Founder of the Never Stop Breathing organization – a research and praxis organization working at the interface of racial, social, and health justice.
Kenneth has participated in roundtable and panel discussions on global Christianity at New York Theological Seminary, Princeton Theological Seminary, Union Theological Seminary, and Wabash College. He has led students on cross cultural trips to Ghana and South Africa, and has published several academic papers and blogs and podcasts on the Bible, education, global health; etc. He is currently working on a book-length monograph titled, Let My People Live: Towards an Africana Reading of Exodus.
Kenneth lives in New Jersey with his wife, Jole, and their two boys, Michael and Etin.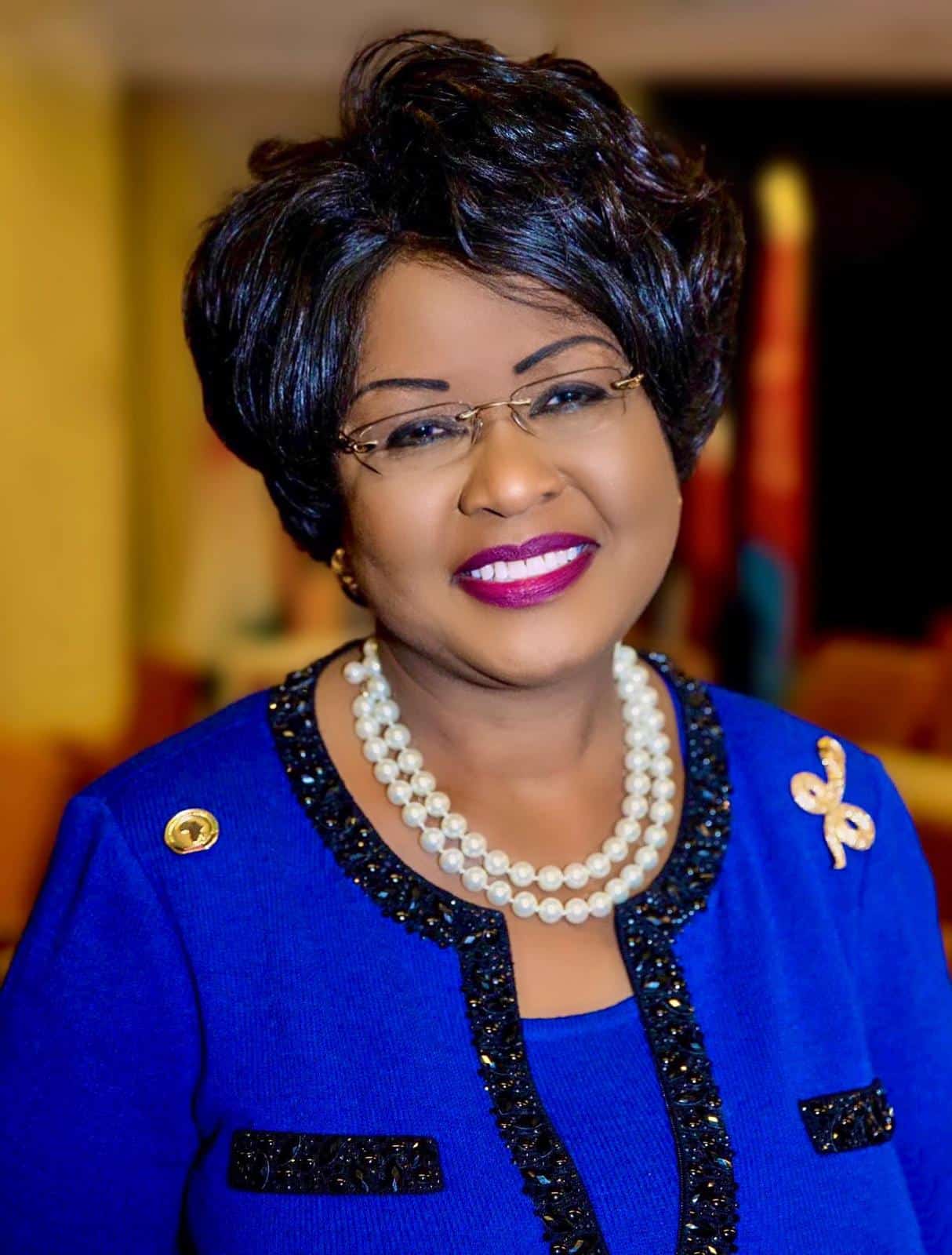 Founder, President and Chief Executive Officer of the African Diaspora Development Institute ADDI and former Permanent Representative to the African Union Mission
H. E. Ambassador Arikana Chihombori Quao is Founder, President and Chief Executive Officer of ADDI, is a medical doctor (having practiced medicine for over 25 years), founder and owner of medical clinics, diplomat, public speaker, educator and an entrepreneur. She is also an author and her recently published book Africa 101: The Wake-Up Call is a best seller on Amazon.
Prior to this, in her role as Permanent Representative to the African Union Mission in Washington DC (2016-2019), Her Excellency Arikana Chihombori Quao, MD worked tirelessly towards fulfilling her mandate which was to undertake, develop and maintain relationships between the African Union and the Executive and Legislative branches of the US Government, the African Diplomatic Corps, the Africans in the Diaspora and the Bretton Woods Institutions. This was specifically in relation to the implementation of the African Continental Free Trade Area (AfCFTA) and advancing the priority areas of Agenda 2063. Her efforts at mobilizing the Diaspora as people of African descent and not as citizens of any single African country is unprecedented and exemplifies her ability to unify people around a common goal, speaking with one voice as one Africa and one Continent.
Before her appointment as AU Ambassador, H. E. Arikana Chihombori Quao, MD contributions to the cause of Africa had earned her many prestigious honors and awards. She has two awards which she cherishes the most. The first one was the Achievement Award which she received in 1996 from the incumbent President at the time, H.E. the late President Nelson Mandela of the Republic of South Africa. On the stage as she received the Award were both President Mandela and President Mugabe of the Republic of Zimbabwe. The second on was the African Woman of Excellence Award which she received in July 2015 during the AU Summit in Johannesburg, South Africa. She received this award alongside 15 other prominent African Women including the former President of The Republic of Liberia, Madam Ellen Johnson-Sirleaf, the former President of The Republic of Malawi, Madam Joyce Banda, Mama Winnie Mandela (Republic of South Africa), Mama Ngina Kenyatta (Republic of Kenya) Mama Asigwe Anyiam (Federal Republic of Nigeria) and Dr. Nkosazana Dlamini-Zuma (Republic of South Africa).
During her 3-year tenure as AU Ambassador to the United States, H. E. Ambassador Arikana Chihombori Quao, MD received over 100 awards and attestations from many organizations including from the African Diaspora within the Americas. She received the 2018 Ambassador of the Year Award from Howard University in Washington, D. C. She also received numerous recognitions from Members of Congress as well as Governors, Mayors and County Executives from across the United States as well as the Caribbean and South America.
The African Continent is also recognizing the noble contributions that H. E. Ambassador Arikana Chihombori Quao, MD is making to the development of Africa as evidenced by the following accolades.
In January 2020, after being featured having "A Profile in Courage"; H. E. Ambassador Arikana Chihombori Quao, MD was honored to be named 2019 Person of the Year by The Guardian Newspaper which is the largest Newspaper in the Federal Republic of Nigeria. In an article published on June 12, 2020 by Eye Gambia, a reputable Gambian newspaper, H.E. Ambassador Arikana Chihombori Quao, MD was listed fourth amongst their list of ten most influential Africans for 2019. She was the only female to make this list. Reputation Poll, a leading global reputation-management firm in its July 29th, 2020 release of the 2020 list of 100 Most Reputable Africans also features H. E. Ambassador Arikana Chihombori Quao, MD as one of the most reputable Africans.
She is a Fellow of the American Academy of Family Physicians and a member of the American Association of Family Physicians as well as the Tennessee Association of Family Physicians.
Her Excellency Arikana Chihombori Quao, MD was born and raised in Zimbabwe where she attained her primary and secondary education. She then left Zimbabwe for the United States of America where she obtained a Bachelor's Degree in General Chemistry, a Master's Degree in Organic Chemistry as well as a Doctor of Medicine Degree.
Her Excellency Ambassador Arikana Chihombori Quao, MD is married to her Ghanaian husband and is a proud mother of five children and a very happy grandmother of five grandchildren.